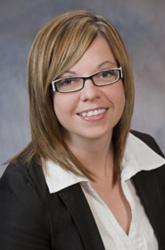 "The Heart Link Network events are about connecting and growing each others businesses! We all come in as strangers but leave as friends."
- Kim Toews
Prince George, British Columbia (PRWEB) March 07, 2012
The Heart Link Network® welcomes a new female networking Leader in Prince George. Kim Toews is a Mobile Mortgage Specialist with RBC Royal Bank and is dedicated to helping female small business professionals connect, create meaningful relationships, grow their businesses, and succeed.
Kim says, "I absolutely love being a Heart Link Network chapter leader in Prince George! Unlike some of the other network groups I have attended, this gathering is very fun and relaxing. Its not about giving and receiving as many business cards as you can, but to actually connect and help grow each others businesses! We all come in as strangers but leave as friends."
THE HEART LINK NETWORK® was founded by Dawn Billings, entitlement and personality expert, and author of over 20 books. In 2008 Dawn was selected as one of the nation's 80 emerging women leaders by Oprah magazine and The White House Project. In addition to her role as CEO of HLN, Dawn is also an executive coach and highly sought-after speaker.
The Heart Link Women's Network® is intimate, fun, and welcoming to all women. Professional women come together to showcase their business, products and services for 3 full minutes. Each networking event offers a light lunch or dinner, and an opportunity to socialize with like-minded professionals.
The Heart Link Network® is committed to the success of women small business professionals, and offers more networking locations than any other women's networking organization. No membership is required. The meeting fee is a nominal $25.00 to cover the cost of the meal and reserve the attendee's business-exclusive seat. Go to http://www.V2L3B6.theheartlinknetwork.com to register for the next gathering. To see a full list of women networking locations, or to submit an application to lead a chapter of The Heart Link Network®, visit http://www.theheartlinknetwork.com.