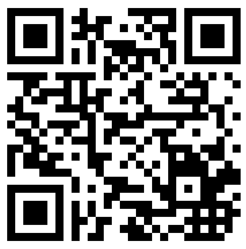 This is a visa by other name, albeit simplified & electronic.
Brampton, Ontario (PRWEB) October 24, 2012
Visitors to Canada from visa exempt countries, including those from Europe, will soon have a new hurdle to clear if they want to fly to Canada, according to provisions laid out in the most recent omnibus legislation (Bill C-45).
The 'electronic Travel Authorization' (eTA) program will allow travellers to be screened before they depart for Canada and will help Canada identify inadmissible visa-exempt foreign nationals overseas & prevent them from travelling to Canada while facilitating travel for those who are low-risk.
Travellers will punch in certain biographical information on the CIC website, and receive confirmation that they can travel within minutes though some may have their applications reviewed by a visa officer before a final decision is made. Those cleared for travel will have to print the confirmation and present it along with other travel documents before boarding. Failed refugee claimants, criminals and people on no-fly lists are among those who could be denied travel. Individuals who are flagged may also be told to call a number or visit a visa office for further investigation.
Thus, this is a visa by other name, albeit simplified & electronic. A nominal fee is expected to be attached to the process.
The changes are considered to be part of the perimeter security deal with the USA signed by Canada, and are likely to exempt US citizens. Also, non-exempt travelers, who need to apply for a Canadian Visitor visa will likely not require to apply for eTA as they are already going through another vetting process.
Though further details are awaited, Transcend Consultants views this as a mechanism by the Government of Canada to process inadmissible persons with lower costs and resources to all parties. As Regulated Canadian Immigration Consultants, we lobby for fair and cost-effective immigration processes, and are ready to serve aspiring visa-exempt travelers to Canada in coming years.
Transcend Consultants is a full-service Canadian Immigration Consultancy firm, operating from Brampton, Ontario and serving clients globally. Their practice areas cover economic and family immigration programs, and focuses on immigration for business or investment purposes. Their principal consultant, Deepak Kohli, a management graduate with training and wide ranging experience in various Canadian immigration programs fuses his experience with a variety of industries for successful immigration outcomes.
Deepak Kohli
Transcend Consultants
35 - 173 Advance Blvd.
Brampton Ontario CANADA
1-888-681-0999
http://www.transcendconsultants.com
Twitter: @transcendc
Like us on Facebook: https://www.facebook.com/pages/Canadian-Immigration-Consultants-Transcend-Consultants/136579477869