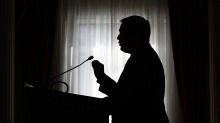 The new skilled trades stream would avoid some of the complexities of the traditional points grid.
Abu Dhabi, UAE (PRWEB) April 12, 2012
According to Transcend Consultants , Canada's Immigration Department have further elaborated on the proposed changes to the Federal Skilled Worker program (FSWP), specifically related to the selection system for Skilled Tradespersons.
Citizenship and Immigration Canada disclosed that it intends to create a separate and streamlined program for skilled tradespersons' migration to Canada, under the modernized FSWP set to be announced later this year. Skilled trades include occupations in construction, transportation, manufacturing and service industries, and are in high demand in the resource-rich and growing Canada.
To fill Canada's growing labour shortages in construction, natural resources and similar industries, Citizenship and Immigration Minister Jason Kenney further elaborated his earlier announcements on the plans to make it easier for skilled tradespersons to immigrate to Canada.
"Our Government recognizes that our country faces a critical shortage in certain skilled trades," said Citizenship, Immigration and Multiculturalism Minister Jason Kenney. "That's why we are taking concrete steps to address this problem at a national level."
Applicants under the current FSWP are assessed on a Selection Grid, that awards points based on factors such as Education, Work experience, Language abilities, Age, Adaptability, etc.
The proposed FSWP Skilled Trades program is expected to put more emphasis on practical training and work experience rather than formal education. The new skilled trades stream would avoid some of the complexities of the traditional points grid. Skilled trades applicants will, however, need to meet minimum language requirements, given the importance of language as a determinant of immigrant success.
Canada's problem of plenty emanates from two mathematically divergent facts: a) Number of people wishing to come to Canada and b) Number of people welcomed by Canada. Since (a) has consistently been higher than (b) for many years, Canada's situation is that of managing abundance efficiently, while maintaining public support for immigration.
The Department of Citizenship and Immigration Canada (CIC) has been grappling with the problem of abundance for many years now. In a nutshell, they receive more applications from people choosing Canada for immigration then they can admit by issuing visas or even make a decision on. This leaves a substantial number of applicants waiting for a decision on their application, thus adding to the inventory (also referred to as the backlog).
Canada remains the top preferred destinations for immigrants. A global Ipsos-Reid poll conducted recently found that there are over 2 billion people around the world that wish to make Canada their home. Given that Canada's total population is 35 million and that 80% of the Canadians do not wish to increase the immigration levels, Canada truly faces the problem of plenty.
The Department has handled this challenge by limiting the number of applications that it will accept under the particular immigration programs like FSWP and Immigrant Investor or other Business Immigration options. The rationale is that the inventory can be reduced if the incoming applications are consistent with the processing targets. This is also thought to be fair to the applicants, who are informed upfront whether their applications are going to be processed or not.
For more information about the above changes and the impact on your situation, or about Canadian immigration programs, contact Transcend Consultants.
Transcend Consultants is a full-service Canadian Immigration Consultancy firm, operating from Brampton, Ontario and serving clients globally. Their practice areas cover economic and family immigration programs, and focuses on immigration for business or investment purposes. Their principal consultant, Deepak Kohli, a management graduate with training and wide ranging experience in various Canadian immigration programs fuses his experience with a variety of industries for successful immigration outcomes.
Contact Information:
Deepak Kohli
Transcend Consultants
35 - 173 Advance Blvd.
Brampton Ontario CANADA
1-888-681-0999
http://www.transcendconsultants.com
Twitter: @transcendc
Facebook: https://www.facebook.com/pages/Canadian-Immigration-Consultants-Transcend-Consultants/136579477869