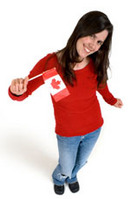 No win, no fee, and IMMEDIATE transfer!
(PRWEB) December 3, 2009
Investors in Canadian (.ca) domains know that the most cost effective method of obtaining valuable domains at low prices is via the TBR (to be released) list. Each week on Wednesday at 2.00 p.m. CIRA releases domains that are in expiry status and have not been renewed by the end of the 30 day suspension period. There are treasures in this list of dropping domains!
Behrendt Corporation, based in Ontario, and in a technology partnership with domain veterans Hubbard Media who operate DropSystem, has entered the TBR market by launching Dropping.ca.
As seasoned domainers know, the best chance to obtain a TBR domain is to place a backorder for it at as many places as possible, as it's not possible to know in advance which registrar will be successful in grabbing it.
Dropping.ca provides a personalized service, together with a simple and intuitive interface. Importantly, the system also transfers caught domains to winners as soon as payment is made. Unlike other services, domains are not held using unnecessary delaying tactics in order to collect parking profits while domains lose their rankings in the search engines.
Charges are very competitive – there is a minimum fee of $60 Canadian (+GST) for a domain. The service is based upon the 'no win, no fee' principle – so the client only pays for the domain(s) caught on their behalf. A $60 security bond payment is required when an account is set up.
If more than one person places a backorder for a domain, then that domain goes to auction. Given that the site is new, Dropping.ca point out that their auctions are not as fiercely contended as those conducted by other established services, and consequently there are certainly bargains to be had.
This press release is issued directly by the owners of Dropping.ca – Behrendt Corporation and Hubbard Media – a partnership bringing together over 21 years of combined domaining experience.
###