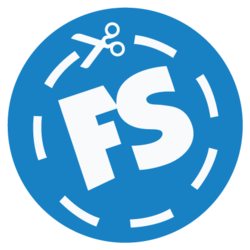 With a 44% increase in mobile access rates over the last two quarters, Canada is showing its love for mobile technology.
Toronto, ON (PRWEB) September 12, 2012
Coupon aggregator FabulousSavings.ca has released its access data for the first two quarters of 2012, and the records make clear that the ongoing transition to a mobile internet continues apace. Growth in access from mobile devices shows notable geographical divergence, with Canadian users coming in first at a 44% increase in mobile access rates over the last two quarters of 2011, bringing the mobile access share in Canada to 11.96% of total visits. The UK doesn't lag far behind with just over 41% increase, while the United States shows significantly slower rates, but nonetheless increases at 16.36% over the previous six months.
Despite Canada's slightly higher adoption rates, the UK remains the global leader in mobile access overall, with 15.41% of visits arriving via a mobile device. The United States once again finds itself bringing up the rear with a still-significant 9.53% of total visits originating from a mobile unit.
Apple continues to widen its lead in mobile usage even as adoption rates for iPhones and other Apple mobile devices are challenged by Android, Windows Phone and a struggling but feisty Blackberry OS. Nearly one in ten Canadian visits originate from an iPhone, iPad, or similar Apple mobile device, and the UK reports over 13% for the same category, increases of 64% and 66.42% respectively over the last six months of 2011. The US shows greater diversity of device adoption, but at 7.61% (a 42.24% increase), Apple remains the clear leader. This reflects a pattern repeated across the mobile data ecosystem, with iOS consumers reporting much higher mobile data utilization than similar demographics of Android, Blackberry, or Windows users.
For non-Apple mobile devices, in the first six months of 2012 the US jumped from 1.92% up to 2.82% of total visits over the last six months of 2011, a 46.88% increase. Canada and the UK also showed increases in non-Apple mobile device use, up 38.92% in Canada and 41.38% in the UK over the previous two quarters.
FabulousSavings.ca is an online discount and couponing site utilized throughout the English-speaking world. The company is widely regarded as a leader in the online discount space and is consequently cited here as a benchmark for industry comparisons.