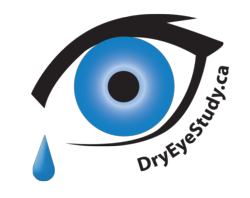 "dry eyes [also] have a significant impact on quality of life and are an important public health concern that should be addressed"
Thornhill, Ontario (PRWEB) January 03, 2012
Canadian Centre for Clinical Trials (CCCT) | An ongoing phase III, double-blind, randomized, active comparator trial is recruiting patients with dry, itchy and burning eyes. This Dry Eye Study will test the safety and efficacy of new formulations of artificial tears for the treatment of dry eye disease against Refresh® Tears. The multi-centre study is expected to continue until the spring at a number of major-city centers across Canada. The Canadian Centre for Clinical Trials, a site management organization that connects patients and physicians to research trials, is leading central recruitment efforts for this trial.
About Dry Eye Disease
Dry eye disease is estimated to affect 25% of the Canadian population, although more cases may remain undiagnosed. Beyond dry eyes, symptoms of the disease include red eyes, discomfort or pain, pressure behind the eye, tearing, the feeling that something is in the eye, eye tiredness, and blurred vision. According to Dr. Trefford Simpson, an optometrist and investigator for the Canadian Dry Eye Epidemiology Study (CANDEES), "dry eyes [also] have a significant impact on quality of life and are an important public health concern that should be addressed".
Dry eye disease occurs when an imbalance between tear production and tear evaporation exists. Dry eye disease can be attributed to factors such as aging, contact lens use, LASIK surgery, eye strain (e.g. from computer use) and cold and dry environmental conditions.
Chronic dry eyes are prone to scratches and abrasions on the surface of the eyes which can increase sensitivity to light and compromise vision. Mild to moderate forms of dry eye disease can be treated with artificial tears or ointments.
About the Company
The CCCT is a Greater Toronto Area based company with the aim of engaging patients and physicians in clinical research. To become part of the CCCT investigator network or for more information please visit http://www.clinicaltrialscanada.com or call (289) 597-0106.
For more information about the study, study locations and how to refer patients please visit http://DryEyeStudy.ca/ or call 1-855-85-TRIAL (87425).
Company Contact:
Gazal Vakili
The Canadian Centre for Clinical Trials
info(at)clinicaltrialscanada(dot)com
Telephone:1-855-85-TRIAL (87425)
(289) 597-0106
Fax: (905) 886-1648
###