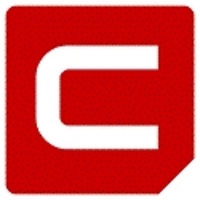 "Canadian Web Hosting is committed to bringing the most innovative and emerging technolgoes to our Web hosting customers."
Princeton, NJ (PRWEB) May 12, 2010
CloudLinux, an innovative software company dedicated to serving the needs of hosting service providers, announces a new partnership with Canadian Web Hosting, a leading provider of Web hosting and online services services for the Canadian market. Through this new partnership, Canadian Web Hosting will integrate CloudLinux as one of its standard Linux Operating Systems (OS) for its customers. CloudLinux was selected because of its new innovative Lightweight Virtual Environment™(LVE) technology that will help Canadian Web Hosting deliver enhanced hosting capabilities including increased control, stability and flexibility to its customer base.
Since 1998 Canadian Web Hosting has been providing industry leading Web hosting solutions including secure and reliable web hosting, Dedicated Servers, Virtual Private Servers and enhanced email services. Their expertise and commitment to delivering unmatched service and support is further enhanced by its new partnership with CloudLinux. Through the use of the CloudLinux LVE technology, Canadian Web Hostings technical engineers will be able increase control and stability, and limit the amount of resources available to a group of processes by giving them command line control. In doing so, they will be able to better manage the CPU, Memory and I/O to ensure that each account on a shared server is allocated enough resources to run efficiently without jeopardizing the other customers on that server.
"Canadian Web Hosting is committed to bringing the most innovative and emerging technologies to our customers and CloudLinux is at the forefront of hosting innovation - giving our teams more control, flexibility and agility," said Tony Chu, Canadian Web Hosting CEO. "Our strategy has been to expand our services to deliver additional scalability and value to our customers; integrating CloudLinux into our offerings will allow us to do just that."
The core technology behind CloudLinux OS is its Lightweight Virtual Environment,™ a transparent and lightweight kernel-level technology similar to container type virtualization technology. Giving the hosting service provider the ability to control resources on the server, CloudLinux OS achieves what other operating systems cannot.Once installed, the LVE works transparently to manage resources that the hosting provider sets for the accounts on a server.
"We are very pleased to have Canadian Web Hosting as a partner so they can share the benefits of maximum uptime and server control with their clients," states Igor Seletskiy, CloudLinux Founder and CEO. "They are in a unique position to share this new hosting capability with other hosting providers as well as direct clients who can benefit from the CloudLinux OS resource management."
With LVE, Canadian Web Hosting administrators now have the tools to control the CPU and IO demands of individual customers, so that a single site cannot slow or take down a whole server, thus improving overall customer experience and increasing server control and stability.
About Canadian Web Hosting:
Since 1998, Canadian Web Hosting has been providing on-demand hosting solutions that include Shared hosting, Virtual Private Servers (VPS) and Dedicated Servers for Canadian companies of all sizes. Through the use of innovative technologies and experienced support personnel, they continually focus on helping each customer by offering configurable solutions that are tailored to each customer's specific business need. Canadian Web Hosting guarantees a 100% support resolution rate through the use of their innovative Campfire Supporttm methodology; which ensures that each customer escalation receives the knowledge and expertise of the entire company. Customers can get help by calling 1-877-871-7888 to get basic support. For more advanced technical support, customers can use email, ticketing or real time live chat support with support staff.
For more information, visit us at http://www.canadianwebhosting.com, or at our Canadian Web Hosting forum for the latest updates.
About CloudLinux, Inc.
Founded in Princeton, NJ, CloudLinux is a privately funded company that combines unique expertise in the service provider business with in-depth technical knowledge of hosting, kernel development and open source. CloudLinux provides hosting companies and datacenters with the only commercially supported Linux operating system (OS) optimized for their needs. The new technology behind CloudLinux has been proven to increase density, stability and performance, helping customers realize reduced operating costs and increased profitability.
To join online discussions and receive news updates you can find CloudLinux on: Twitter and LinkedIn. For more information, please visit http://www.cloudlinux.com.
CONTACT:
Matt McKinney
Canadian Web Hosting
Marketing Manager
604.283.1728
mattm (at) canadianwebhosting (dot) com
Judy Shapiro
CloudLinux
Chief Brand Strategist
(917) 617-3917
judy.shapiro (at) cloudlinux (dot) com
###