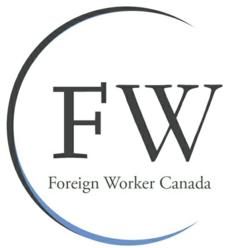 I am happy to have been able to educate people about Canadian immigration issues, that have culminated being nominated for such a prestigious award
Montreal, QC (PRWEB) November 27, 2012
Feil established her own law firm, FWCanada with a commitment to excel at providing customer service. Feil recognizes that immigrating to another country is a life-altering move and is dedicated to facilitating the immigration process.
Feil's primary goal is educating new potential immigrants to Canada about Canadian immigration and regulation policies. As part of her philosophy, Feil believes that everyone should have access to all Canadian immigration information in order to make an informed decision. Feil recognizes that there is a certain 'legal language' which often impedes people from making the most informed decision, so Feil is devoted to simplifying the legal jargon by providing people with simple and clear information.
Accordingly, FWCanada's website is filled with simplified information regarding all the immigration services that are available. FWCanada also provides free eligibility assessment and consultation to individuals seeking residency in Canada.
Feil, the only woman nominee in the law category, has earned a reputation as one of the leading Canadian immigration lawyers and is often invited to speak at international conferences and nationally broadcasted radio shows.
"This nomination is very exciting and humbling for me" Feil says. "I am happy to have been able to educate people about Canadian immigration issues, that have culminated in being nominated for such a prestigious award. It has been a long and concentrated effort in the past year and a half to build up a practice that I can be proud of" Feil added.
To support Marisa Feil in her quest for transparent services and high customer services, visit The Notable Quebec Award and cast your vote.
About Notable Quebec Award:
The Quebec Notable Awards recognizes the most notable young professional across Quebec. There are over 15 categories varying from Law to Fashion.
About FWCanada:
FWCanada is a Canadian Immigration Law Firm which provides expertise in immigration services such as Temporary Resident Permits, Criminal Rehabilitation, Study Permits and Work Permits. Marisa Feil and her team ensure that each case is closely evaluated to determine the most relevant program. For more information, contact FWCanada at 1-855-316-3555.