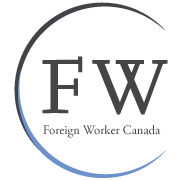 These new measures are designed to both facilitate the movement of travellers across Canadian border and to facilitate the jobs of Canadian immigration officials
(PRWEB) January 15, 2013
These new measures are designed to both facilitate the movement of travelers across Canadian borders and to facilitate the jobs of Canadian immigration officials identifying individuals with past convictions or visa refusals. It is estimated that approximately 2.2 million people will be affected by these new measures each year.
The United States has stated that they are going to access Canada's immigration database to perform background checks on travelers to the U.S as well.
Critics of this new program raise concerns over privacy as the fingerprints will be used to access both immigration and criminal databases. The Canadian government hopes to find information that will allow it to deny individuals Canadian immigration visas or entry for inadmissibility reasons. "Our ability to screen out people who abuse our respective immigration programs will be significantly strengthened," Canadian immigration Minister Jason Kenney said.
Some worry that these new measures will prevent individuals from entering Canada for guest lecturers, foreign students, family members coming in for a reunion or businesspeople coming to Canada to conduct important meetings. This could significantly impede the flow of important visitors to Canada.
Individuals who know that they have a criminal conviction, even for an offence as minor as a DUI or reckless driving offence should have their record reviewed to ensure that they are not criminally inadmissible to Canada. If the conviction is recent, they may have to apply for a Temporary Resident Permit (TRP) or Criminal Rehabilitation to overcome their inadmissibility. Anyone who is not sure how the new laws may affect them should contact an experienced Canadian immigration attorney to ensure they are not denied entry to Canada.
About FWCanada:
FWCanada is a Canadian Immigration Law Firm which provides expertise in immigration services such as Temporary Resident Permits, Criminal Rehabilitation, Study Permits and Work Permits. Marisa Feil and her team ensure that each case is closely evaluated to determine the most relevant program. For more information, contact FWCanada at 1-855-316-3555.