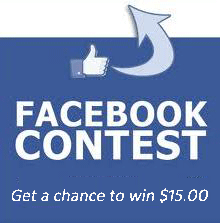 The Canadian pharmacy is offering a fun new way to save on your prescriptions. The first customers to complete the required steps will receive $15.00 off their order – for any medication.
Vancouver, BC (PRWEB) March 01, 2012
Canada Drugs Online has launched its first online contest. Coinciding with its online social media presence, the Canadian pharmacy is offering a fun new way to save on your prescriptions. The first customers to complete the required steps will receive $15.00 off their next order – for any medication. Canada Drugs Online is using this contest to guide their customers to their recently reorganized Facebook and Twitter pages (Twitter.com/CanDrugsOnline), which will be the most direct way to contact them. Do you have questions about how our process works? Wondering how long it will take for your prescription to be filled? Where the medications are coming from? Facebook and Twitter are the most direct online communication method we offer. Canada Drugs Online is also encouraging its customers to give us feedback on how we and our Customer Care team can serve them better.
In order to enter the month-long contest, customers are required to finish a social media scavenger hunt. The first step is to Like the Canada Drugs Online Facebook page (Facebook.com/CanadaDrugsOnline) Look for clues posted on the Wall, and follow the steps from there! Everyone who completes the online scavenger hunt will be rewarded with $15.00 off of their purchase from Canada Drugs Online. Patients will be able to order Crestor, Plavix, and many other medications not available in the United States. Customers with a prescription will be able to buy their medications at a Canadian price.
In Canada, the government helps to regulate medication prices, in order to keep the cost of healthcare low. Americans are able to take advantage of Canadian prices by shopping online. Shopping online also allows patients the freedom to choose between a generic and brand name medication. Generic alternatives to such popular drugs as Actos and Femara are often significantly less expensive than the branded version. This is because the original patent for the brand-name medication has timed out, releasing its medical information to other manufacturers. These other manufacturers can then produce a product that is medically and therapeutically the same, without having to recoup the original research and marketing costs. For years, Americans have been paying much less than they would by buying at an American pharmacy. This contest is particularly significant for those who are on preventative or life-saving medication, such as Lipitor or Lexapro.
Canada Drugs Online is a licensed Canadian pharmacy specializing in generic alternatives to pricey brand name medications. They opened their online division in 2004, and have since filled over 700,000 generic prescriptions. Canada Drugs Online allows patients freedom of choice with their prescriptions and over the counter medications. Canada Drugs Online is proudly verified by PharmacyChecker.com and is a Certified Canadian International Pharmacy (CIPA).
# # #