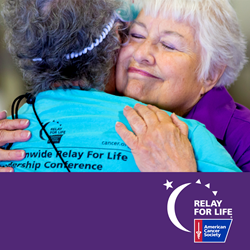 Last year alone, the Relay For Life event provided direct assistance to more than 300 cancer patients in Rock Hill, and this year our goal is to expand our reach and help many more
Rock Hill, SC (PRWEB) March 15, 2017
Corey Hinson & Associates, a Charlotte area firm that offers asset protection services and financial planning assistance to communities throughout the Carolinas, is initiating a regional charity drive to help raise support for the American Cancer Society's Relay For Life event in the Rock Hill area.
The Relay For Life is a team event where participants alternate walking around a specially prepared track. More than just a charity event to benefit people living with cancer, Relay For Life provides an opportunity for cancer survivors and health professionals to raise funding for cancer research and promote positive cancer prevention.
"Last year alone, the Relay For Life event provided direct assistance to more than 300 cancer patients in Rock Hill, and this year our goal is to expand our reach and help many more," says Corey Hinson, owner and chief executive of Corey Hinson & Associates.
Hinson and his team are already connecting over email and social media with civic leaders and business associates, as well as cancer survivors and their families, to help raise local support for the Relay event. Additional publicity is planned in the form of a full page story that will be published in a soon to be released issue of the Hinson & Associates online magazine "Our Hometown": http://www.coreyhinson.com/Our-Hometown-Magazine_39.
A growing number of charitable organizations and nonprofit associations that serve communities in the Carolinas have received promotional assistance from Corey Hinson & Associates over the last several years. Hinson and his team are highly active participants in the "Agents of Change" charity support network, and plan to continue assisting even more charities in the region over the months to come.
All those who wish to learn more about the American Cancer Society Relay For Life, and anyone who wants to be part of the event, is encouraged to click the following link and help make a positive impact: http://www.coreyhinson.com/Be-a-Caregiver-to-those-Affected-by-Cancer_26_community_cause. Previous charity events sponsored by Corey Hinson & Associates are detailed on the agency's Community Causes roster: http://www.coreyhinson.com/community-cause?page=1.
About Corey Hinson & Associates
As a Personal Finance Representative in Charlotte, agency owner Corey Hinson knows many local families. His knowledge and understanding of the people in his community ensures that clients of Corey Hinson & Associates are provided with an outstanding level of service. Corey and his team look forward to helping families protect the things that are most important - family, home, car and more. Corey Hinson & Associates also offers clients a preparation strategy for achieving their financial goals. To contact an expert at Corey Hinson & Associates, visit http://www.coreyhinson.com/ or call 1-800-600-9975.