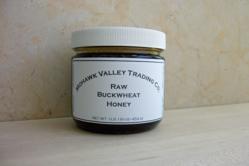 Chitwan, Neapl (PRWEB) January 16, 2013
A cure for brain tumors and cancer could be prepared from some of the elements found in honey according to Dr. Bal Krishna Thapa, a neuro-surgeon at the Bharatpur-based BP Koirala Memorial Cancer Hospital.
On Tuesday at the Chitwan Festival in Narayuangadh, while discussing his working paper at a seminar on the use usefulness of honey, Dr. Thapa asserted that the anti-septic and anti-oxidant elements present in honey could be used to produce medicine useful for curing cancer.
Dr. Surendra Raj Joshi, a honey specialist, in his working paper, said that regular intake of honey boosts the disease-resistant capacity and stamina in humans.
About Honey
Honey bees make honey by collecting nectar from flowers and regurgitating it to store in beeswax honeycombs inside their hive. Beeswax is a natural wax produced in the bee hive of honey bees of the genus Apis and one it's most popular uses is beeswax candles.
Honey has been used by humans since ancient times for its health benefits and as a sweetener and flavoring for many foods and beverages with tea being the most popular. The flavor and color of honey is determined by the type of flower the bees gather the nectar from. Dark colored honey is considered to be higher in minerals and antioxidants than light colored honey and one of the most well known dark colored honeys is buckwheat honey. Raw buckwheat honey contains a higher amount of minerals and an antioxidant called polyphenol, which gives it its dark color.
Buckwheat is neither a grass nor wheat, but is a fruit related to rhubarb it was one of the first crops cultivated in the United States. Dutch colonists brought buckwheat to North America where they planted it along the Hudson River. Buckwheat was sometimes called beech wheat, because its seeds look like small beech nuts.
Buckwheat was an important crop in the U.S. until the demand declined in the 1960's. Buckwheat honey is not a widespread honey and finding it locally may be difficult because today, buckwheat is primarily grown in the northern states.
Buckwheat seeds are also used or making gluten free flour and buckwheat blossoms are an excellent source of nectar and blooming can continue well into the autumn.
Buckwheat hulls are used as filling for pillows and meditation cushions. The hulls are durable and do not conduct or reflect heat as much as synthetic fills and they are an excellent substitute to feathers for people with allergies. However, buckwheat hull pillows made with uncleaned and unprocessed hulls contain high levels of allergens that may trigger an asthma attack in those who are at risk.
Honey is a healthy alternative to refined sugar, however when cooking or baking with honey, it is not necessary to use raw honey since the heat destroys the all of the pollen, enzymes, propolis, vitamins, amino acids, antioxidants, minerals, and aromatics. Since the flavor and color of honey is determined by the type of flower the bees gather the nectar from, it is a good idea to taste the honey before using it in a recipe. For example; a dark honey like buckwheat honey will result in a strong, heavy, a pungent flavor, whereas orange blossom honey will result in a delicate orange flavor.
The Mohawk Valley Trading Company honey is used and endorsed by some of by the world's most recognized, chefs, pastry chefs, bakers, brewers, mead makers, winemakers and health conscious consumers. Hours of operations are 7:00 a.m. to 7:00 p.m. EST, seven days a week. Reach them at (315)-519-2640 to learn more.