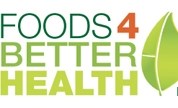 Can Probiotics Help Prevent Cancer?
Boston, MA (PRWEB) February 22, 2014
Foods4BetterHealth.com, a food and nutrition web site that believes that healthy foods can prevent disease and illness, is reporting on a new study by Japanese researchers, which found that the beneficial bacteria in probiotics can help prevent cancer.
As Foods4BetterHealth notes (http://www.foods4betterhealth.com/can-probiotics-help-prevent-cancer-7641), researchers at the Yakult Central Institute for Microbiological Research in Tokyo, Japan investigated the cancer-protective effects of probiotics, with the understanding that many diseases, cancer included, are triggered by abnormal bacteria and that consuming more healthy bacteria, like probiotics, may be able to combat this problem. The researchers noted that gut bacteria play a role in the surveillance of cancer cells and healthy bacteria can help produce an environment that will be less enticing to cancer cells. (Sources: Shida, K., et al., "Probiotics as efficient immunopotentiators: Translational role in cancer prevention," Indian J Med Res. November 2013; 138: 808-814; Kumar, M., et al., "Cancer-preventing attributes of probiotics: an update," Int J Food Sci Nutr. August 2010; 61(5): 473-96.)
As the Foods4BetterHealth article "Can Probiotics Help Prevent Cancer?" states, the researchers found that eating probiotic-rich foods, such as fermented dairy products, was able to trigger an anti-tumor effect in the body. The healthy bacteria, they noted, were actually able to stop the production of enzymes that generate carcinogens and were able to suppress tumor growth in lab studies. The researchers noted that the results haven't been replicated in human studies and that more research is needed to understand the effects that healthy bacteria have on people.
The Foods4BetterHealth report notes that serious diseases like diabetes can be managed by changing one's diet. For those that are at a higher risk of developing diabetes, incorporating healthy foods can lower the risk.
The Foods4BetterHealth report concludes that research is continuously showing how beneficial probiotics and healthy bacteria are for human health. Consuming healthy bacteria can help build the immune system, protect from viruses, and potentially reduce the risk of cancer.
Foods4BetterHealth.com, created by Doctors Health Press, is a food news and health web site, offering readers information about the latest food controversies, exclusive expert advice, and health tips to ward off illness, prevent disease, and live a long, healthy life. For more information, visit http://www.foods4betterhealth.com.