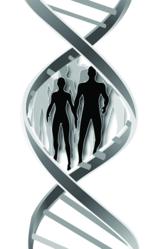 Emphasis in this course will be placed on learning the medical and surgical management for the following cancers: breast, prostate, gynecological, head and neck, colorectal and melanomas.
Franklin, TN (PRWEB) February 28, 2013
This intermediate PT continuing education course in Florida is designed for PTs and OTs who wish to further their current skill sets to include specialized treatments for the cancer patient. Emphasis in this course will be placed on learning the medical and surgical management for the following cancers: breast, prostate, gynecological, head and neck, colorectal and melanomas. Most importantly, the therapist will learn how and when he/she can most effectively intervene during the continuum of cancer care to treat side effects encountered from post-surgical and post–radiation treatments.
This Occupational therapy continuing education course in Florida will expand on the therapists' knowledge of the tissue healing and disease processes and of the lymphatic system. This will provide the needed understanding of how these processes/systems are affected from a surgical, chemotherapy, and/or radiation treatment approach. Extensive lab time will be devoted to perfecting and applying manual therapy skills to the cancer patient which include muscle energy technique, soft tissue and joint mobilization, strain-counterstrain and other pain and edema reducing manual techniques.
The therapist will also be able to develop and implement effective treatment protocols for post-surgical patients (with or without lymph node dissection), post-radiation patients, and reconstructive surgical patients upon completion of this course. This course will allow for the therapist to become a knowledgeable and active participant of the Oncology Team at his/her work facility.
This course will be presented on June 1-2 at Holy Cross Hospital in Ft. Lauderdale Florida.
This course is instructed by Carrie Riddock MSPT, CLT-LANA. Carrie Riddock, MSPT, CLT-LANA received her Master's of Science in Physical Therapy from Virginia Commonwealth University/Medical College of Virginia in 1997. She received her specialist certification in Lymphedema Management from the Academy of Lymphatic Studies in 2007 and in 2009 her National Lymphedema Certification (LANA). Her specialty and passion is Oncology Rehabilitation. She served as the Director of Lymphedema Therapy Services at VCU's Massey Cancer Center and worked at Bon Secourâs Cancer Institute. She has advanced the knowledge of lymphedema and physical therapy treatments for cancer survivors throughout the medical community by providing in-services to Oncologists, Surgical Oncologists, General Surgeons, Plastic Surgeons, Nurse Practioners, and local Physicians. She developed and delivers an annual lecture series on Lymphedema and Cancer Rehab to Doctoral Physical Therapy Students at VCU/MCV. She is a regular contributor/speaker to local area Lymphedema and Cancer Support Groups. She has developed a post-operative breast cancer patient exercise protocol and regularly trained Acute Care PTs and Oncology nurses in its implementation. Carrie served a vital role in securing Bon Secour Cancer Institute's accreditation from the NAPBC (National Accreditation Program for Breast Centers) and in receiving the American Cancer Society/Commission on Cancer's Service Excellence award. Currently, she works with Cancer Rehab patients as an Independent Contractor around the Richmond, Virginia area.
This continuing education course for PT and OT will also be presented in the following locations:
May 18, 13 May 19, 13 John Heinz Institute of Rehabilitation Medicine Wilkes-Barre, Pennsylvannia
June 08, 13 June 09, 13 Multicare Tacoma General Hospital Tacoma, Washington
June 22, 13 June 23, 13 HealthSouth Rehabilitation Hospital of Henderson Henderson, Nevada
September 21, 13 September 22, 13 Methodist Dallas Medical Center Dallas, Texas
October 05, 13 October 06, 13 Palomar Health Downtown Campus Escondido, California
October 26, 13 October 27, 13 St. Anthony's Medical Center St. Louis, Missouri
November 09, 13 November 10, 13 Legacy Emanuel Medical Center Portland, Oregon
All courses are pre-approved by the state licensing boards for physical therapist and occupational therapist
North American Seminars offers online cancer rehab courses for physical therapists and occupational therapists.