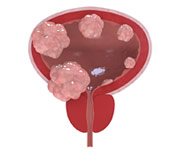 St. Louis, MO (PRWEB) December 05, 2011
The diabetes drug Actos has been linked to bladder cancer by both the FDA and drug safety agencies in Europe. The Onder Law Firm is investigating Actos bladder cancer claims where the user developed bladder cancer after taking Actos. Actos is the second major diabetes drug to come under fire in recent years for potentially causing major health problems. Avandia, also once the top-selling diabetes drug in the United States, was linked to greatly increased risk for cardiovascular problems such as heart attack and stroke; The Onder Law Firm also handled Avandia lawsuits.
Actos has been the subject of two FDA safety notices regarding an increased risk of bladder cancer. The first FDA Actos bladder cancer announcement (fda.gov/Drugs/DrugSafety/ucm259150.htm), which spoke of increased bladder cancer risk after using Actos for two or more years, occurred in September of 2010 and was updated June 15, 1999. The second Actos bladder cancer FDA Safety Communication warned Actos users that the risk of developing bladder cancer could increase after just a single year of Actos use.
Originally approved by the FDA in 1999, Actos is used to control blood sugar in adults with Type 2 diabetes. Actos, manufactured by the largest pharmaceutical firm in Japan, Takeda Pharmaceuticals, Inc., is currently in the middle of a 10-year study to evaluate the increased risk of bladder cancer Actos use may present.
The Onder Law Firm, a prominent national law firm with a long history of representing clients harmed by dangerous drugs and defective medical devices, is offering a free, no-obligation Actos bladder cancer claim review to families of persons whom have been diagnosed with bladder cancer after using Actos. The Onder Law Firm's Act os bladder cancer lawyers are handling all Actos bladder cancer lawsuits on a contingency basis. The law firm has created an Actos bladder cancer website with information about both Actos and bladder cancer litigation.
About The Onder Law Firm
Onder, Shelton, O'Leary & Peterson, LLC is a St. Louis based personal injury law firm handling serious injury and death claims across the country. Its mission is the pursuit of justice, no matter how complex the case or strenuous the effort. Onder, Shelton, O'Leary & Peterson have represented clients throughout the United States, and other firms throughout the nation often seek its experience and expertise on complex litigation. It is a recognized leader in products liability cases such as window blind cord strangulation and pharmaceutical litigation. The Onder Law Firm offers information pertaining to Actos bladder cancer at http://www.actosbladdercancerlawsuits.com.
###