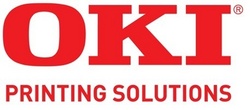 Colorectal cancer screening allows for not only the early detection but also the prevention of colorectal cancer, when potentially pre-cancerous polyps are found and detected before they become malignant
MOUNT LAUREL, N.J. (PRWEB) September 18, 2008
The Undy 5000 is a nationwide series of 5-kilometer walk/runs designed to raise awareness and funds for the fight against colorectal cancer. Registration begins at 7:30 a.m. at Lloyd Hall, followed by opening ceremonies at 8:30 a.m. and the race kicks off at 9:00 a.m., concluding with closing ceremonies. The unique event encourages participants to wear their underwear as walking/running attire in order to help create a fun atmosphere and inspire discussion about colorectal cancer.
"People can reduce their risk of colorectal cancer—the second leading cause of cancer death in the country—by 80% or more by routine screening," said Tim Turnham, CEO of the Colon Cancer Alliance. "OKI Data Americas understands the importance of early detection and we are pleased to have them as a partner to broaden awareness increase communication around this disease and, ultimately, save lives."
OKI Data Americas will provide the "Spirit of America," neoclassic Corsair, live entertainment as well as an opportunity for event attendees to take commemorative photos with the car, which are printed out on the company's digital color printers. The "Spirit of America" was hand assembled out of the best parts from leading American automotive giants, symbolizing the importance of partnership and teamwork in celebrating the lives worth fighting for and urging loved ones to get screened.
In support of the Color Me OKI program's first colorectal cancer event, leading colorectal cancer expert, Mark B. Pochapin, MD, director of The Jay Monahan Center for Gastrointestinal Health at NewYork-Presbyterian Hospital/Weill Cornell, will address the crowd during opening ceremonies.
"Colorectal cancer screening allows for not only the early detection but also the prevention of colorectal cancer, when potentially pre-cancerous polyps are found and detected before they become malignant," said Mark B. Pochapin, MD.
The Color Me OKI philanthropic program uniquely pairs vintage cars with live entertainment to help support and celebrate the strong men, women, family and friends that are fighting breast and colorectal cancers. The personal program stays true to the company's passion for customer intimacy, which it does by engaging with customers on a one-on-one basis to understand their needs. OKI Data Americas (http://www.okidata.com), one of the leading printer manufacturers in the U.S., goes beyond traditional service to develop long term partnerships with each customer and make them feel like customers again.
"The employees and I are excited that such a landmark event as the Undy 5000 will serve as the Color Me OKI program's first foray into fighting colorectal cancer," said OKI Data Americas President and CEO Stewart Krentzman. "We hope that this fun and truly unique event will help raise much needed awareness of such an easily preventable disease that, sadly, affects thousands of people each year."
The program supports the corporate philanthropic mission of Oki Electric Industry Company, Ltd., the Tokyo, Japan-based parent company of OKI Data Corporation, which is to undertake social contribution activities that help realize the genuine enrichment of society, and contribute to the quality of life for people around the world.
For more information on the 2008 Color Me OKI program and OKI Data Americas' partnership in passion on the drive to survive breast and colorectal cancers, please visit: http://www.colormeoki.com
About OKI Data Americas, Inc.
OKI Data Americas Inc., headquartered in Mount Laurel, N.J., and a subsidiary of OKI Data Corporation of Japan, markets PC peripheral equipment and customized document management solutions under the OKI Printing Solutions brand, including digital color and monochrome printers, color and monochrome multifunction products, serial impact dot matrix printers and thermal label printers as well as a full line of options, accessories and consumables. OKI Data Americas takes a consultative approach to supporting every customer's needs and delivering individualized print solutions that optimize business performance. The company's innovative technology is backed by its parent company Oki Electric Industry Co., Ltd., a world leader in information processing systems, telecommunications and electronics and a $6.1 billion multinational corporation with headquarters in Tokyo. Keeping its customers needs top of mind, OKI Data Americas is ISO 9001:2000 certified and most products have earned the ENERGY STAR® certification.
About the Color Me OKI Philanthropic Program
The Color Me OKI philanthropic program was launched in April of 2007 after the employees of OKI Data Americas voted to adopt breast cancer as the company's leading philanthropic cause. The backbone of the program is the "Twin Sister," a 1955 Pink Cadillac Fleetwood that was personally restored by the company's CEO, Stewart Krentzman and his wife Bonnie. OKI Data Americas decided to pair the vintage vehicle with a Tribute Artist and took the program on the road supporting 21 breast cancer events, while taking photos of attendees and printing them on its digital color printers.
This year, the "Twin Sister" is joined by the 1950's Automotive Classic, the 1959 Pink Cadillac Series 62 Convertible, which has also been restored to support the fight against breast cancer. In 2008 the Color Me OKI philanthropic program is also supporting colorectal cancer prevention. The program is providing the one-of-a-kind 1992 "Spirit of America" neoclassic Corsair to colorectal cancer events in order to raise awareness of such a highly preventable disease. The Color Me OKI philanthropic program, using all three cars, which are owned and maintained by Stewart and Bonnie Krentzman, will continue to spread the message of hope and inspiration to those fighting both breast and colorectal cancers in 2008.
OKI, Reg. OKI Electric Industry Co., Ltd. ENERGY STAR Reg. T.M. U.S. EPA.