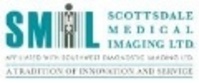 There are some advantages to virtual colonoscopy, including being less invasive, no requirement for sedation and a minimal time commitment. Virtual colonoscopy can be a more comfortable procedure than conventional colonoscopy
SCOTTSDALE, Ariz. (PRWEB) March 13, 2008
The preliminary results of the study show that virtual colonoscopy is as effective in detecting polyps and cancers as conventional colonoscopy. Complete results from the study will be disclosed later this year.
"While the recent innovation in colon cancer screening is very exciting, more importantly I want people to just realize the importance of being screened for the disease," said Dr. Mark Kuo, SMIL cross-sectional body imaging radiologist and SMIL's principal investigator for the virtual colonoscopy trial.
"There are some advantages to virtual colonoscopy, including being less invasive, no requirement for sedation and a minimal time commitment. Virtual colonoscopy can be a more comfortable procedure than conventional colonoscopy," adds Kuo.
Colon cancer is the second leading cause of cancer-related deaths in the United States. The American Cancer Society estimates that 950 people will die in Arizona this year from illnesses related to colon cancer. It is recommended that people age 50 and over get a colon cancer screening (at intervals of five to 10 years). People with a family history of colon cancer, who suffer from inflammatory bowel disease or who have had a polyp before, are at higher risk and are urged to be screened.
The importance of colon cancer screening is often overlooked. Studies show colon cancer screenings can save lives. If caught early, colon cancer is one of the most preventable, treatable cancers today, having a 90 percent survival rate. However, only half of the people recommended to receive screenings actually do so. The bottom line - get screened before it's too late.
During March's Colorectal Cancer Awareness Month, SMIL is urging Valley residents to see their physician about colon cancer screening.
About SMIL
Founded 26 years ago, Scottsdale Medical Imaging Ltd. (SMIL), affiliated with Southwest Diagnostic Imaging, Ltd., is the most respected radiology practice in the southwest and one of Arizona's largest. Owned and operated by 45 board-certified radiologists, SMIL has 10 imaging centers with more than 300 technologists and para-medical personnel providing expertise in a wide range of modalities and clinical areas including body imaging, MRI, CT, PET-CT, oncologic radiology, interventional, ultrasound and breast imaging. SMIL proudly sustains a cutting-edge research department that specializes in improving patient care and uncovering innovative techniques in the field of radiology. For more information, please visit eSMIL.com or call 480-425-5000.