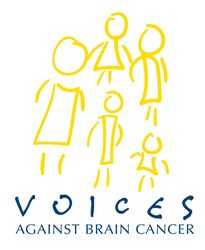 New York, NY (PRWEB) October 11, 2013
Voices Against Brain Cancer, an organization dedicated to brain cancer research and advocacy, discusses a study that looked into the preservation of cognitive function for brain cancer patients after radiotherapy treatments.
According to an October 7th article published by Drug Discovery & Development Magazine titled "Drug Preserves Cognitive Function After WBRT for Brain Cancer," researchers at Emory's Nell Hodgson Woodruff School of Nursing and the Winship Cancer Institute conducted a study that highlighted positive outcomes "in long-term cognitive function due to the use of the cognitive drug Memantine." The findings could be used to help brain cancer patients who undergo Whole-Brain Radiotherapy (WBRT). Although it has been proven to be a therapeutic survival tool in the treatment of adults with brain tumors, it does have lingering negative effects in the long-term brain function and performance of those who undergo this treatment.
In the study, 508 eligible adult WBRT patients received placebo or Memantine within three days of starting WBRT and for 24 weeks in "graduated doses." The participants were then given a series of cognitive function tests and also underwent neurologic exams, history and physical exams, performance status, and brain MRIs and CTs.
Deborah Watkins-Bruner, professor at the Nell Hodgson Woodruff School of Nursing and Associate Director of Cancer Outcomes at Winship Cancer Institute at Emory, was content with the preliminary results, which did show better cognitive function over time for those who took Memantine. "We specifically saw a delay in the time of cognitive decline and reductions in the rates of memory loss, executive function and processing-speed declines."
Michael Klipper, Chairman of Voices Against Brain Cancer, an organization dedicated to brain cancer research and advocacy, says this finding will provide hope to the brain cancer community. "Even though this study is still in its preliminary trial and some questions about the drug's effectiveness do remain, this is an extremely positive step towards preventing cognitive dysfunction and bettering the lives of brain cancer patients."
VABC has a wide variety of initiatives in place for brain cancer research, awareness and support. The organization's research grants fund cutting-edge research programs that will have a monumental impact on the diagnosis and treatment of brain cancer. VABC currently funds research at several esteemed institutions such as Brookhaven National Laboratory, Cleveland Clinic, Columbia, Cornell, Duke, Harvard, John Hopkins, Memorial Sloan-Kettering and Yale, to name a few.
VABC's mission is to find a cure for brain cancer by advancing scientific research, increasing awareness within the medical community and supporting patients, their families and caregivers afflicted with this devastating disease.
For press inquiries, please contact: 5W Public Relations.