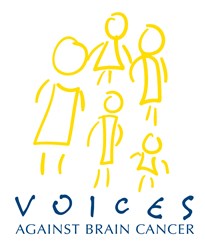 New York, NY (PRWEB) October 19, 2013
Voices Against Brain Cancer, an organization dedicated to brain cancer research and advocacy, discusses a potential new role for DNA in the prevention of brain tumors.
According to an October 10, 2013 article published by Cancer Research UK titled "New Role for DNA Unraveler in Prevention Brain Tumor and Other Cancer," a molecule originally associated with DNA repair may also be an essential factor in the prevention of brain tumors such as medullbolastoma, the type of tumor found most prevalently in childhood brain cancer cases.
The research, led by Dr. Simon Boulton and his team, found that the molecule, called RTEL1, normally responsible for "maintaining the ends of chromosomes," also works together with another molecule called PCNA. RTEL1 helps PCNA "as it forms a ring around the DNA allowing it to remove knots and untangle DNA as it gets copied." This is essential for correctly copying DNA. If there is a flaw in this process, cancer can occur.
Researchers looked at mice whose RTEL1 gene was faulted in this way and found a "substantial increase in the incidence of several types of cancer." Therefore, the study confirms that RTEL1 is involved in preventing cancer by stopping flaws in DNA replication. However, more research is needed to understand why it appears to be specifically associated with brain tumors.
Dr. Simon Boulton discusses the importance of brain cancer research. In the article, he says, "This research exemplifies why it's so important to study fundamental cellular processes in model systems. With the aid of new technologies, we have uncovered an unexpected role for the RTEL1 protein, and shown that this new role in maintaining and replicating DNA may hold the key to some types of cancer."
Michael Klipper, Chairman of Voices Against Brain Cancer, an organization dedicated to brain cancer research and advocacy, discusses the importance of this study's findings.
"In order for a cure to be found, scientists and researchers need to learn the 'inner workings' of cancer cells," he says. "The progress made by this study is an important step forward in understanding how DNA replication links to brain tumors and provides researchers and doctors with information to figure out better prevention and treatment options."
VABC has a wide variety of initiatives in place for brain cancer research, awareness and support. The organization's research grants fund cutting-edge research programs that will have a monumental impact on the diagnosis and treatment of brain cancer. VABC currently funds research at several esteemed institutions such as Brookhaven National Laboratory, Cleveland Clinic, Columbia, Cornell, Duke, Harvard, Johns Hopkins, Memorial Sloan-Kettering and Yale, to name a few.
VABC's mission is to find a cure for brain cancer by advancing scientific research, increasing awareness within the medical community and supporting patients, their families and caregivers afflicted with this devastating disease.
For press inquiries, please contact: 5W Public Relations.
#####