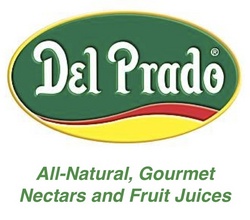 Mapa Imports is happy to share health and wealth with the Cancer prevention and survivor community at Expo West
Anaheim, CA (Vocus) March 11, 2010
Mapa Imports, LLC, a family-owned distributor of Del Prado All-Natural Gourmet Nectars and Juices will introduce Amazonas brand Sacha Inchi products to California and U.S. markets at the Natural Products Expo West, March 11-14. During Expo West, Mapa Imports will help Abolish Cancer, by donating one dollar to the American Cancer Society for every attendee that comes to the Mapa Imports booth (3885) and says "86 Cancer"!
During Expo West, Mapa Imports, in addition to its full line of Del Prado Gourmet Nectars will debut its newest line: Amazonas Sacha Inchi Omega Oil and Nuts. Considered a "Super Food" from the Peruvian Amazon Rain Forest, Amazonas brand Sacha Inchi seeds offer a mild nutty flavor with no cholesterol or mercury, and are high protein (27%) and oil (35 - 60%). Amazonas Sacha Inchi oil is high in Omega family of fatty acids, with Omega 3 (58%), Omega 6(35%), Omega 9 (9%), and protein (27%). Rich in Vitamin A and E, Sacha Inchi is also a good source of Iodine.
"Mapa Imports is happy to share health and wealth with the Cancer prevention and survivor community at Expo West," said John Gallagher, the companies founder and CEO. "Amazonas Omega Oil and Nuts are an extremely nutritious food and to support the work of the American Cancer Society, we'll place a dollar in the jar every time an attendee comes to Booth #3885 and says "86 Cancer"!
Inspired by the good works of Paul Newman, MAPA Imports donates a portion of its sales of products including Del Prado nectars and juices and Amazonas Sacha Inchi to The Resource Foundation, a 501 (c)(3) tax deductible organization it founded to support the "Children of Ayacucho" Fund. The fund supports efforts to build schools, dorms, and orphanages in Ayacucho, Peru, a region that was severely affected by the Shining Path, and whose children lack basic necessities, such as food, shelter, health care, etc.
Additionally, Mapa Imports has partnered with many social service agencies in the Bay Area and California in 2009 with donations of more than 665 cases of all-natural nectar and juices and $6,600 as it helped sponsor local fundraising events including:
San Francisco Food Bank
L.A. Food Bank
SillyWalks for Hunger
St. Anthony's Foundation
YWCA, Chinatown Youth Program
State of California EDD
March of Dimes
Raley's Supermarket
TwestivalSF: Operation Smile
TwestivalMV: Silicon Valley Children's Fund
3-Day Cancer Walk
Ronald McDonald House Charities in SF, OAK, and Palo Alto
"As MAPA Imports builds sales and distribution of Del Prado all-natural nectars and fruit juices in California and the U.S., it is dedicated to supporting local charities," explained Gallagher, grandson of Ricardo Chiari, one of the founders of Del Prado in 1958. 
About Del Prado
Del Prado Gourmet Nectars and Juices, is a 50 year-old family-owned business based in Panama. A leading producer of natural nectars in Central America, Del Prado was the first Hispanic manufacturer to refuse high fructose corn syrup sweetener, instead using its own estate grown cane sugar.
Imported and distributed in the U.S. by MAPA Imports, LLC, Del Prado Gourmet Nectars and Juices are available in the Bay Area at CVS, Rite Aide, Walgreens, Berkeley Bowl, Parkside Farmers' Market, Woodlands Market, Mill Valley Market, Sonoma Market, Harvest Market, and other fine stores. Contact Mapa Imports at (415) 418-0951, or visit, http://www.mapaimports.com. Follow Del Prado on Twitter @delprado.
John Gallagher, MAPA Imports LLC, 415-418-0951
Bill Gram-Reefer, WORLDVIEW, 925-323-3169
###