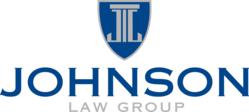 Houston, Texas (PRWEB) October 25, 2011
As part of its ongoing nationwide mesothelioma cancer awareness campaign, mesothelioma law firm Johnson Law Group is providing information on support groups for those victimized by the serious disease.
"Facing the challenge of mesothelioma cancer can be overwhelming and isolating," commented Nick Johnson, experienced mesothelioma attorney and Principal of Johnson Law Group. "Fortunately, there are some very good support groups that offer a safe, confidential and non-judgemental atmosphere for sharing feelings. These support groups also offer a source of reliable information, a social outlet, reassurance that victims are not alone, and much more."
Mesothelioma cancer victims can ask their doctor for support group information, or call the American Cancer Society at 1-800-ACS-2345. They can also connect with any of these online support groups or information portals:

OncoChat – oncochat.org
Association of Cancer Online Resources - acor.org
Cancer Hope Network - cancerhopenetwork.org
Gilda's Club - gildasclub.org
Cancer Care - cancercare.org
The Cancer Survivor's Network – csn.cancer.org
The About.com Network Cancer Support Group page - cancer.about.com/od/howtocope/a/supportgroups.htm.
"It's hard to imagine anyone going through their treatment without some kind of support group in place, whether formal or informal," added Nick Johnson. "We hope that the resources we're sharing in this phase of our mesothelioma cancer awareness campaign helps victims, their families, and their other caregivers obtain the informed, compassionate support they need."
Individuals who have been diagnosed with mesothelioma cancer and require more information on support groups and legal protections and entitlements available to them can contact Johnson Law Group's specialized Mesothelioma Attorneys at 1-888-311-5522.
###