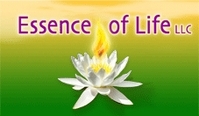 People with health problems are now seeking solutions related to the understanding and removing the root cause of their problems--not simply seeking relief from the symptoms
Mount Kisco, NY. (PRWEB) January 21, 2009
What do cancer, heart disease, arthritis, Alzheimer's, digestive track disorders, macular degeneration, and chronic fatigue syndrome all have in common? They are all caused by chronic low grade inflammation according to researcher, physician, and epidemiologist Dr. Vijaya Nair.
Inflammation is your immune system's way of protecting you from physical trauma or foreign invaders, such as viruses and bacteria. It's supposed to be a short and powerful response. Unfortunately, the body doesn't turn off the inflammation switch and it ends up destroying the very tissues and organs it was meant to protect. We tend to think of inflammation as synonymous with arthritis. However, inflammation can strike anywhere in your body. It's a major contributor to heart disease, cancer, Alzheimer's, and many more life-threatening conditions. Control inflammation and you control disease. World wide research indicates that Curcumin, the active ingredient in turmeric, is very effective in controlling inflammation.
At least a dozen clinical trials on humans are under way in the United States, Israel and England to test Curcumin, and articles on Curcumin have been cited 967 times since 2000 in articles reported in PubMed, the National Library of Medicine's research service. It's been demonstrated in human and animals models that Curcumin protects the liver, inhibits tumors by stopping precancerous changes within DNA and interferes with enzymes needed for cancer progression, reduces inflammation, fights some infections, and blocks toxic substance from reaching or reacting with body tissues. Curcumin has both antioxidant and anti-inflammatory properties, and it may help lower cholesterol by stopping the oxidation of cholesterol to promote vascular health.
Dr. Nair, a former Professor of Epidemiology at Columbia University, is highly regarded in evidence-based medicine for identifying risk factors for disease and for determining optimal treatment approaches to diseases such as cancers, heart disease, stroke, diabetes, HIV/AIDS, etc. In spite of billions of dollars given to study cancer and other diseases, it is a tragedy that Western medicine hasn't made a dent in the rate of deaths due to cancer and its complications. The fact is the U.S. death rate from cancer has remained unchanged from 1950 to 2002. This lack of true progress prompted Dr. Nair together with many other physicians and research scientists to find better ways to manage cancer treatments with better nutrition and natural product supplementations.
In her ground-breaking book, "PREVENT CANCER, Strokes, Heart Attacks, and other Deadly Killers!-- Dr. Nair Reveals Evidence Based Anti-Inflammatory Healing Remedies" Dr. Nair, MD, FAMS, MS(Epid), and CEO of Essence of Life™ discusses the hidden causes behind some of America's most deadly diseases and reveals natural, anti-inflammatory remedies that can help prevent and treat them. Written in clear, easy-to-understand language, the book explains:

What triggers chronic low grade inflammation
How inflammation can cause cancer, destroy the joints, damage the heart, affect the digestive track, diminish eyesight, hurt the brain, and reduce energy.
Research-backed natural anti-inflammatory remedies that can improve and protect heath
Simple lifestyle changes to live inflammation free
Dr. Nair says that the current trend toward alternative therapies is due to disappointment with conventional health care, e.g. it's costly and focused on curing disease rather than maintaining health. "People with health problems are now seeking solutions related to the understanding and removing the root cause of their problems--not simply seeking relief from the symptoms," she says, adding that "The use of complementary and alternative medicine (CAM) by patients has been well documented, with most studies suggesting that 30-98% of patients use some form of CAM therapy."
Dr. Nair's decade of studying and conducting research in botanicals lead her to develop a line of evidenced-based nutraceuticals, Essence of Life/JIVA. which strengthen and support the immune system. For more information on how to obtain her book please contact: Dr. Vijaya Nair at (800) 517 7606
###