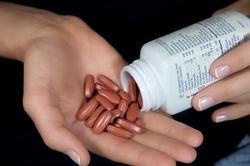 allows Americans to buy safe and effective drugs from other countries.
Surrey, BC (PRWEB) August 10, 2010
As the years go by (with little to no changes), Americans are becoming increasingly frustrated with the ridiculous prices they have to pay to save or help a loved one. Many find it difficult to understand why the prices of pharmaceuticals are so high in the United States. CanDrugStore.com, a CIPA (Canadian International Pharmacy Association) certified online pharmacy, is urging American patients to consider their alternatives when buying medications and provide some relief to their pockets.
The "donut hole" is a major financial hardship to Americans. At the moment, under Medicare D, individuals face a gap in prescription coverage for expenses between $2380 and $4550. When prescription costs fall within this range, an individual is entirely responsible for the cost of their own prescriptions.
It is estimated that approximately 25% of Medicare beneficiaries enter the donut hole every year and are left without prescription coverage for majority of the year. In addition, only around 7% of individuals make it through the donut hole to benefit from catastrophic coverage. This suggests that many people are forced to stop taking medication because they cannot afford it.
CanDrugStore.com feels individuals suffering from chronic illnesses and diseases are especially likely to enter the donut hole. Most affected by the gap are women, individuals with diabetes, dementia, end-stage renal disease, coronary artery disease, congestive heart failure, and chronic obstructive pulmonary disease. Would you not agree that struggling with medical conditions is enough to worry about without the added stress of financial hardship?
Only around a fifth of enhanced Plan D plans provide some relief for the donut hole gap in coverage and these plans carry a hefty price tag. Enhanced Plan D coverage is almost double the cost of the standard plan and usually only covers generic medications.
In comparison to Canada, its neighboring country, the citizens of the United States pay an average of 50% more for their medication than Canadians do. However, unlike in Canada, the government of the United States does not control or help regulate the prices of medication. Companies are able to make their own decisions regarding pricing with little to no intervention. Is it not time that the government stepped up and took some initiative?
In a statement regarding the FDA's 2010 budget request, Dr. Joshua M Sharfstein, Principal Deputy Commissioner of the FDA, states that they support "greater access to affordable generic drugs" and that the request "allows Americans to buy safe and effective drugs from other countries."
As a result of the high prices and horrible medical coverage, many Americans are testing their options away from home and are going to places such as Canadian online pharmacies for help. Maybe the government and multi-billionaire corporations will learn a thing or two when their business goes elsewhere.
Online Canadian pharmacies offer patients an ideal solution to their problem. Because pharmaceutical costs are often significantly lower outside the U.S., it is often possible to order prescriptions at significant savings. In addition, online pharmacies in Canada certified by CIPA must meet high standards of service and quality, ensuring that consumers are receiving quality drugs but at a greatly discounted price.
CanDrugStore.com, a reputable online pharmacy, has been offering affordable medication at up to 80% lower prices to their American patients for nearly nine years. CanDrugStore is certified by not only CIPA, but also Pharmacy Checker and is a safe and reliable option for those looking to save on their prescriptions. Seniors and other members of society are already turning to online pharmacies as a way to reduce the impact of the donut hole insurance gap.
It may come as a surprise to some that such an advanced and developed country like the United States has its citizens in such a tough position. Americans not currently in need of prescribed medication may have been completely oblivious to this issue. The American government needs to do something to help its citizens with this problem.
Canada has some of the strictest pharmaceutical standards in the world. In addition to patients saving up to 70% with CIPA-certified international pharmacies, they can also feel confident knowing that they are receiving medications that are 100% safe.
For more information, visit http://www.candrugstore.com.
###