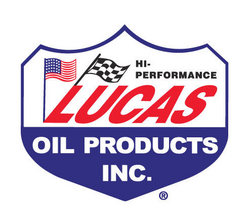 We are delighted that they see the wide ranging marketing opportunities that are created with this partnership and we look forward to working with them side by side to accomplish their goals.
San Luis Obispo, CA (PRWEB) February 8, 2010
Today it was announced that CANIDAE All Natural Pet Foods, a manufacturer of all natural holistic pet foods made in the USA, has aligned itself in a marketing partnership with Lucas Oil Products and the far reaching motorsports properties that fall under the Team Lucas umbrella. No stranger to motorsports marketing, CANIDAE will add to its already impressive list of racing interests that include the NHRA Top Fuel Funny Car of Jim Dunn Racing, the Rockstar Energy Suzuki CANIDAE Pro Supercross and Motocross Team, CANIDAE Sand Drag teams and the CANIDAE Pet Foods off road Trophy Truck and Class 6 Truck.
"This connection with Lucas Oil Products provides us with the opportunity to share our message of Responsible Pet Ownership and the CANIDAE product line to the national and worldwide audience that is passionate about motorsports and their pets. Each of these individual series that Lucas Oil oversees provides unique and exciting racing and we can't wait to be a part of it," said CANIDAE Director Scott Whipple, himself a sand dragster record holder and co-driver of the CANIDAE Pet Foods Trophy Truck.
This comprehensive program will provide CANIDAE with a full slate of national grass roots racing event programming and on-site activation opportunities to complement their high profile motorsports endeavors. Along with fielding teams in many of the involved series, CANIDAE will be the Official Pet Food of the Lucas Oil Off Road Racing Series, Lucas Oil Pro Pulling League, Lucas Oil Late Model Dirt Series, Lucas Oil ASCS Sprint Car Dirt Series and the Lucas Oil Drag Boat Racing Series.
"All of the folks at CANIDAE share our enthusiasm for racing," said Lucas Oil Products Executive Vice-President Bob Patison. He continued, "We are delighted that they see the wide ranging marketing opportunities that are created with this partnership and we look forward to working with them side by side to accomplish their goals."
About CANIDAE All Natural Pet Foods
Founded out of love for pets and animals, CANIDAE Pet Food, Inc. manufactures and distributes a complete line of healthy, meat-based, holistic, all natural dog food, cat food, and gourmet pet treats sold worldwide through independent pet food retailers including over 7,000 locations throughout the United States and Canada. For the most recent information about CANIDAE and its line of healthy pet products, visit http://www.canidae.com
About Responsible Pet Ownership
In accordance with its philosophy of promoting Responsible Pet Ownership through proper nutrition and care, CANIDAE All Natural Pet Foods is the title sponsor of the Responsible Pet Ownership blog which provides helpful tips and advice for caring pet owners. This daily RPO blog exists as a free service to all pet owners, offering articles from a range of professional pet authors on topics such as natural nutrition, training and exercise, veterinarian care, planned breeding, spaying and neutering, and supporting reputable breeders and rescue groups. Pet owners can subscribe to these informative daily articles at canidaepetfood.blogspot.com
About Lucas Oil Products
Founded in 1989 by Forrest and Charlotte Lucas, Lucas Oil Products, Inc. has established itself as one of the fastest-growing lubrication product lines in the consumer automotive aftermarket, featuring a line of engine oils, greases, gear lubes and problem-solving additives. Through innovative product research and development, along with aggressive marketing programs, Lucas Oil Products has established itself as the number one selling fuel treatment and additive products manufacturer in America and Canada. Lucas Oil Products has long been directly involved in the American racing industry at all levels through multiple vehicle sponsorships and racing events.
For more information about Lucas Oil Products, please visit http://www.LucasOil.com
# # #