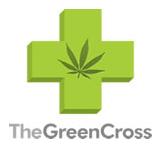 We have always put our patients first and product testing is a natural extension of that mission. Providing this information to our members will help them to make smart decisions about the medication that is right for their needs
San Francisco, CA (PRWEB) August 18, 2011
The Green Cross, together with a skilled team of scientists housed within CW Analytical, is pleased to announce the start of laboratory analysis of their medical cannabis and Incredible Edible product lines. The testing will help patients make better and more informed choices about the wide variety of medical products that are available to them.
The initial phase of product testing will focus on cannabinoid profiling. These are chemical compounds found in the cannabis plant and they will be testing for possible side effects. Results of the test will include an accurate quantification of the THC, CBD, and CBN present in the medical cannabis product.
All the information found in the product testing will be clearly printed on each medical cannabis label and be included on The Green Cross website, where many of the member-patients place their orders.
"We have always put our patients first and product testing is a natural extension of that mission. Providing this information to our members will help them to make smart decisions about the medication that is right for their needs," said Kevin Reed, President of The Green Cross, one of San Francisco's premier medical cannabis clubs and delivery service.
All the product testing will be performed by CW Analytical, a Bay Area-based laboratory that has assembled a team of qualified and trained personnel to analyze a wide range of medical cannabis products with the academic and professional expertise required to interpret and defend the possible results. CW Analytical is a member of the Association of California Cannabis Laboratories (ACCL), an association of analytical labs designed to address the growing need for standardization and quality assurance within the cannabis industry.
For more information about the product testing and results, please visit http://www.TheGreenCross.org or call (415) 992-3811. The Green Cross is located at 230 11th Street, Suite 1, San Francisco, CA 94103.
About The Green Cross
The Green Cross (TGC) is one of the top medical marijuana dispensaries in San Francisco. They opened its doors in 2004 as a storefront location in Noe Valley and instantly was known for its professional, patient-centric operation style. In 2006, TGC was awarded a license by the City and County of San Francisco's to operate exclusively as a delivery service. The San Francisco Green Cross is a pot club that offers dozens of strain varieties, medicated edibles and smoking alternatives directly and discreetly to your home with the same friendly service and low prices our members have come to expect.
###