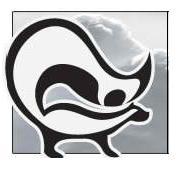 We are creating a brand new buzz that brings people of all different races and lifestyles together. We call our hard-to-define demographic the 'new-age pop culture.
Los Angeles, CA (Vocus/PRWEB) May 19, 2011
Kush, according to the online Urban Dictionary, is a good to high-quality weed, so people naturally assume that Kush Boys Worldwide, the eco-friendly producer of marijuana-free lifestyle products, is selling medical marijuana. But, although Kush Boys Worldwide embraces people who associate themselves with the so called "cannabis culture," the company is not directly associated with dispensaries or the sale of medical marijuana.
Kush Boys Worldwide is an innovative company with a mission to incorporate environmentally and culturally savvy business habits into their evolving brand of products. The company recently announced the highly anticipated launch of Kush Boys Worldwide lifestyle products, including the long-awaited animation Master Kush, an eco-friendly apparel line called KCLA, a hemp drink called Chronic Ice, and the natural male enhancer SirRock.
"Kush Boys Worldwide is a lifestyle brand. Our demographic isn't just the 'cannabis culture' or any other box people try to stuff other people into," said Mike, co-founder of Kush Boys Worldwide. "We are creating a brand new buzz that brings people of all different races and lifestyles together. We call our hard-to-define demographic the 'new-age pop culture.'"
At present, the most controversial element of Kush Boys Worldwide's brand is their cartoon character Master Kush, the company's superhero whose alias is a tongue-in-cheek double entendre for the cannabis culture's Godfather nomenclature. Master Kush, voiced by Tommy Chong, is a retired internationally famous martial arts legend and movie star whose attempts to live the simple life of a gardener are continually foiled by the evil "Illuminazi Central Union." But even with Tommy Chong playing the voice of Master Kush, there is no blatant marijuana use in the series.
The producers created the series to give the cannabis culture a new kind of hero. "When we first brainstormed the idea of Master Kush many years ago, we thought only a few marijuana farmers up in Humboldt or Mendocino would get the inside jokes. We've sat back and watched the term 'Kush' become part of the global pop culture lingo," says Andrew Todd, co-creator and writer of Master Kush. "At times it's been detrimental to the financial development of our overall plans, but in the long-run we decided it's great advertising if everyone relates the word 'Kush' with the very best or highest of quality."
KCLA is an eco-friendly clothing line that gives a nod to sophisticated street fashion. KCLA's casually styled gear includes t-shirts, tanks, hoodies and sweatshirts, as well as lip balms and accessories. KCLA has recently created a collection of apparel melding the urban flavors of hip hop with the downtown appeal of skater and the fly style of a hipster.
Chronic Ice is an ice tea made of organic sugar cane, green and black blended tea, lemon essence, ascorbic acid and a kiss of hemp seed protein powder. This antioxidant-rich hemp drink contains no THC, is only 80 calories per serving, and is free of preservatives and high fructose corn syrup. It has been tested with oncologists, and enjoyed by hip hop artists such as Lil Wayne, 50 Cent, and Snoop Dogg.
SirRock is an all-natural Viagra alternative, specifically designed to help enhance erogenous nightlife encounters. This over-the-counter herbal enhancer is non-addictive, has no side effects, and can be consumed with alcohol without detrimental results. In fact, mixing with alcohol to keep the party going is encouraged.
For more information about Kush Boys Worldwide - Hearst Media Services partnership or any of Kush Boys Worldwide's products: call them at (213) 537-0118 or visit them on the web at http://www.kushboys.com.
About Kush Boys Worldwide
Kush Boys Worldwide is an eco-friendly company committed to incorporating environmentally friendly practices in all facets of their business. Their goal is to utilize all of their fairly earned resources and God-given abilities to develop innovative and flexible solutions by implementing responsible practices for the conservation of our planet.
###