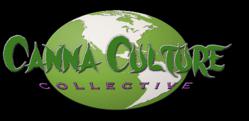 This is a weekly event that celebrates and rewards our dedicated clients
San Jose, CA (PRWEB) October 07, 2011
San Jose Cannabis Dispensary, Canna Culture Collective provides an excellent selection of cannabis, prerolls, edibles, drinks and various other products for patients' healing pleasure. The Canna Culture team takes great pride in offering their members a clean, secure environment with a friendly staff. Their consistent supply of high-quality medicine has helped them quickly earn a top ranking among South Bay medical marijuana patients.
To thank their loyal customers for this coveted ranking, Canna Culture Collective is hosting a weekly event called Edible Wednesdays. The event will take place every Wednesday from 4 to 8 pm.
"This is a weekly event that celebrates and rewards our dedicated clients," said Eric Engstrom of Canna Culture Collective.
During the Edible Wednesdays, the Bay Area marijuana dispensary, Canna Culture Collective offers cannabis infused edibles from California Association of Producers of Safe Cannabis Edibles (CAPSCE) providers. Every Wednesday, a different producer offers free samples and information while all of their products are discounted by 35 percent. Canna Culture wants to educate and to provide the finest edibles and highest quality of medicine to its members.
"Canna Culture Collective is more than just a medical marijuana dispensary or cannabis club, but a committed and compassionate community of like-minded individuals," Engstrom added.
For more information on Canna Culture Collective and their services, give them a call at (855) 201-8374 or (408) 264-7877 or visit them on the web at http://www.cannaculturecollective.com. Canna Culture Collective is located at 3591 Charter Park Drive, San Jose, CA 95136.
About Canna Culture Collective
Canna Culture Collective is a Bay Area medical marijuana dispensary/pot dispensary conveniently located in San Jose. They provide high-quality medicine in all forms ranging including prerolls, edibles, drinks, flowers and much more. The cannabis dispensary and marijuana dispensary has been named the top clinic in the Bay Area.
###