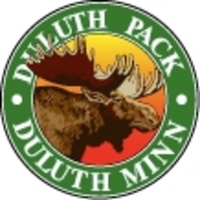 Duluth, MN (Vocus) March 30, 2010
After being in business for 128 years, Duluth Pack continues to thrive and manufacture products in Duluth, Minnesota and has become world renowned.
Duluth Pack is a company that goes all the way back to the 1800's. It all started with a poor French-Canadian named Camille Poirier, who made his way west to Duluth, Minnesota. Arriving in 1870 with his little stock of leather and tools, he began a small shoe store and quickly made a go of it in this booming frontier town on the shores of Gitchi Gummi, also known as Lake Superior. On December 12, 1882, Camille filed for a patent on a new type of packsack. It was a canvas sack that closed with a buckled flap, had new-fangled shoulder straps in addition to the traditional tumpline, a revolutionary sternum strap and an umbrella holder (for portable shade in this newly cutover country). Known then as the Poirier pack, this northwoods classic is referred to today as the Original Duluth Pack.
In 1911, Camille sold off the pack business to the new Duluth Tent and Awning Company. They opened shop on 1610 West Superior Street in the then bustling West End. In addition to the packs, they made countless awnings for booming Duluth businesses. Remember, during the early 1900s there were more millionaires per capita in Duluth, Minnesota than in any other town in America. Duluth had lumber barons, shipping magnates, railroad tycoons and big shots in the iron ore business.
Duluth Pack has been manufacturing in the same factory since 1911, and the highly skilled craftspeople use the same methods and techniques with the highest quality materials available. Each Duluth Pack is painstakingly built by hand with the attention and detail that only a true artisan can provide, and built to last. They stand behind their work and are proud to offer a lifetime warranty covering all craftsmanship and hardware they use in the construction of their products. Their product line currently consists of over 100 different handmade wool, canvas, and leather products which include luggage, women's purses, portfolio bags, messenger bags, and school back packs. Staying true to their roots, they continue to manufacture products for the rugged outdoors lovers: such products include gun cases, canoe packs, and other hunting and fishing gear.
Research and development continues as they expand their product line by introducing several new products every year. Most new product ideas stem from loyal customers who are looking for a quality product that no other company can make that compares to the quality of Duluth Pack. Some examples include the Bushcrafter Pack, the Floating Gun Case, and their Wool products (purses and messenger bags).
Today's social media trends have helped Duluth Pack go from a humble local company in northern Minnesota, to a brand seen all over the world. Their online presence attracts customers from all around the globe, and exposes the world to one of Duluth, Minnesota's best kept secrets. Customers can place orders on their website, peruse their blog, join their Facebook group, and follow them on Twitter. As a result of this social networking, Duluth Pack products have been featured in the New York Times, Lucky Magazine, and Inventory Magazine.
What can you expect from Duluth Pack? Expect excellent customer service. Expect a superb product made in the USA. Expect a product that will last you a lifetime (and they have the Lifetime Guarantee!). Expect to make so many memories with your Duluth Pack that it becomes a part of your family. Expect to pass your Duluth Pack on to your children, grandchildren, and great-grandchildren. Duluth Pack has been in business for 128 years…they're doing something right.
About Duluth Pack:
Duluth Pack has been in business since 1882, making high quality canoe/camping gear as well has purses, luggage, messenger bags, gun cases, and portfolio bags. These products are still manufactured in the same location since 1911 in Duluth, Minnesota, using the same techniques and methods as well. All Duluth Pack products have a Lifetime Guarantee on the craftsmanship and hardware on the construction of their products.
###