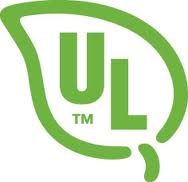 We always aspire to deliver the best experience possible for our customers, and being environmentally friendly is a non-negotiable.
(PRWEB) November 02, 2012
Being environmentally friendly is an important factor companies worldwide must practice and maintain in order to succeed. Cheap Canvas Prints, a Sydney based canvas company has recognised this to be a crucial element when deciding on the products and processes its company uses for its print canvases.
The canvas company, which uses only HP printers, HP Inks and HP canvases, over time, has altered many of their business processes to ensure they maintain high quality with a strong focus on environmentally friendly practices.
Cheap Canvas Prints have announced that one of their popular products; HP Inks has recently received UL's 'Sustainable Product Certification'. This certification provides third party confirmation of the ecological credibility of the HP Latex solution product.
UL is global independent safety Science Company that innovate safety solutions. Over the past century, UL have had success and breakthroughs in sustainability, renewable energy and nanotechnology. UL aim is to assist safeguarding people, products and places in important ways, facilitating trade and providing peace of mind.
To assist in reducing their carbon footprint and environmental impact, Cheap Canvas Prints buy their materials in bulk and utilise products from Australia to help reduce the cost and ecological impact associated with transport. The canvas company also buys Australian pinewood to ensure their products remain high in quality.
Renee Smith of Cheap Canvas Prints says the canvas company is very particular with the products they use, as this effects their customer satisfaction and the work flow of the business. "Our decision to use HP's products means we are choosing environment friendly goods that maintains effective and quality canvas art pieces for every customer." Mrs Smith says.
"We pride ourselves on delivering quality and low priced canvases, guaranteed" says Mrs. Smith. "Practicing and maintaining environmental friendly procedures while producing quality canvas prints is instrumental to our company's success." She says, "We always aspire to deliver the best experience possible for our customers, and being environmentally friendly is a non-negotiable."
Mrs Smith says the announcement of the HP Inks being certified as a sustainable product, comes at a good time with Christmas fast approaching. "It's a perfect time for customers to know that Cheap Canvas Prints use quality, environment friendly products while offering our canvases at a cheap price."
Cheap Canvas Prints is a Sydney-based business that has been providing high-quality prints at low prices since 2007. Cheap Prints aims to make your purchase as simple and quick as possible without the confusion surrounding the technicalities of printing a fantastic-looking canvas.
To learn more information, you can visit Cheap Canvas Prints at http://www.cheapcanvasprints.com.au or follow Cheap Canvas Prints on Facebook at http://www.facebook.com/cheapcanvas.