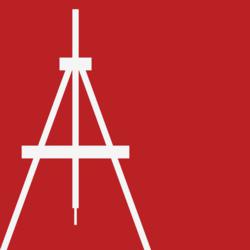 Michael Phelps of Design companies
Charlotte, NC (PRWEB) June 28, 2012
Canvus Design Studio located in Charlotte, NC, provider of digital convergence and social media technology; announced in honor of their five year anniversary, are taking 10% off of all projects and yearly contract. Canvus is a provider of a full range of digital, graphic, marketing, and media design services. With those service combined into one it's all way's detrimental to exercise brand identity no matter what creative process you choose to do. A brand is a "Name, term, design, symbol, or any other feature that identifies one seller's good or service as distinct from those of other sellers.
Canvus has worked with Creative Faces by Alexandria and Urban Parties owned by James Castro; taking on projects locally in Charlotte all the way to Dallas working with a few prestigious business owners. Our service has allowed companies to expand from 3 thousand gross revenue to 5 Million or more. We are looking to work with all medical and technology companies and business minded CEO`s.
Canvus, the "Michael Phelps" of Design companies, brings fresh and up to date ideas to your company to help thrive to its fullest potential.
Charlotte, NC, June 28, 2012: Canvus was established in 2007 in Charlotte, North Carolina. Canvus is an up and coming main stream company that specializes in marketing and design and the most recent, creating commercials for clients. There is no doubt when it comes to commercials being the most effective forms of communication. Commercials gives business, products and people the opportunity to share their story with audiences by providing visual and convincing remarks from customers not otherwise represented through text based marketing. An effective commercial can tell a good story that is likening to a revolving CNN press coverage because the impact of the story never dies. These commercials show variety and character to your company.
"Work smart, not hard" is the motto Nick, founder and CEO, of Canvus Design Studio goes by.