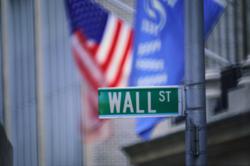 "… the way to preserve your job on Wall Street...is to...tell people what they want to hear."
Toms River, NJ (PRWEB) November 29, 2012
In the previous segment of this four-part series, information was reported that questioned the objectivity of Wall Street firms. The United States and much of the world are facing tremendous financial difficulties, but Wall Street remains positive.This final segment gives real-life examples of how the livelihood of Wall Street analysts often depends on them being bullish, and questions whether Wall Street firms always have the public's best interests in mind.
Consider the case of David Rosenberg, who for many years was the chief economist for a major Wall Street brokerage firm and a respected voice on Wall Street. Mr. Rosenberg was very negative about the economy in 2007 and warned that the housing and credit bubble that burst would take years to recover HuffingtonPost.com.
Investors who listened to his advice reduced their stock holdings, and in many cases, converted some of their holdings to CD's and cash. Clients putting their assets in CD's and cash doesn't make money for Wall Street firms.
Well, Mr. Rosenberg left his firm in 2008, at about the same time as Rich Bernstein, also a very well-known bearish market analyst, left the same firm (Bloomberg.com). Not too long before his departure, Mr. Bernstein had done the unthinkable. He recommended selling financial stocks. Those hired to replace Rosenberg and Bernstein were bullish, making some wonder if there was more going on behind the scenes than the public was being told.
About a year later, in a revealing statement in one of his daily economic commentaries, David Rosenberg said this: "… the way to preserve your job on Wall Street as a research analyst is to play it safe and tell people what they want to hear." ("Breakfast with Dave" newsletter, 6/24/10, gluskinsheff.com).
Mr. Rosenberg confirmed what many suspected. It's difficult to impossible to be overly bearish as a chief economist for a Wall Street firm and still keep one's job! While many were predicting a recovery in 2008, these two courageous analysts accurately predicted a deep economic crisis that year.
How then can the average Wall Street analyst or economist be truly objective in their predictions and advice, when their paycheck may be in jeopardy? Wall Street will continue to promote Wall Street products, and generally remain bullish no matter what the economic outlook, because that's their business.
The American public should be aware of the issues discussed in this series of articles so as not to put blind faith in Wall Street.
There are other non-Wall Street alternatives that can supplement or replace one's stock market investments. Some are conservative and have preserved investors' wealth for decades. Some of them have tax advantages. One may not hear about them from a Wall Street analyst because many of these alternatives are offered by insurance companies.
Investors can read objective advice from independent economists like David Rosenberg or those at universities who are not contracted by Wall Street firms. They can seek out an independent advisor who is objective, fair, and balanced. There are ways for the average person to wade through the confusing world of personal finance and to find solid and helpful advice.
Brian Solik, CRPC is President and Founder of Wealth Preservations Strategies of NJ. He is a former Wall Street broker who now focuses on educating investors on how to maximize their financial security and minimize taxes. If you would like to receive the remainder of this article contact Brian at 732-415-7717 or visit his website http://www.wpsnj.com.
Securities and investment advisory services offered through Brokers International Financial Services, LLC, Panora, Iowa. Member FINRA/SIPC. Brokers International Financial Services, LLC and Wealth Preservation Strategies of NJ are not affiliated companies. The opinions expressed are those of Brian Solik and not necessarily those of Brokers International Financial Services, LLC.