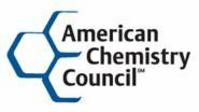 We are honored to have Representative Brady visit with us in Orange, Texas
Orange, TX (Vocus) October 27, 2009
Highlighting the critical role of the chemistry industry in Texas, LANXESS Corporation hosted Representative Kevin Brady (R-TX8) to participate in a facility tour and speak with its employees. In discussions with Markus Linke, Site Manager, and others, the group talked about local issues, as well as the potential effect of climate legislation in Congress on businesses and industry.
LANXESS is a global specialty chemical company which produces hundreds of different grades of synthetic rubber designed for a diverse range of applications. For example, LANXESS' high performance synthetic rubber provides environmental benefits such as low rolling resistance for more fuel efficient tires.
Chemical companies, including LANXESS, contribute greatly to the economy of Texas by providing more than 76,000 jobs in the state - and are a catalyst for other businesses as they help generate an additional 400,000 jobs in Texas. In Representative Brady's eighth district, chemical companies directly employ 6,200 people. According to the American Chemistry Council, the average Texas chemical company employee earns $89,000, which is 47% higher than other manufacturing wages in the state.
"We are honored to have Representative Brady visit with us in Orange, Texas," said Markus Linke. "Our employees were happy to show our commitment to safe manufacturing of the products we rely on daily and to share our contributions to the economy and community."
In discussions on climate legislation, it is agreed that a sound policy is needed - one which includes efficiency, conservation, and fuel diversity and maintains the global competitiveness of energy-intensive, trade-exposed U.S. manufacturers. Such an approach can lead to environmental improvement and a stronger economy.
Regarding cap-and-trade, Congressman Brady said that it "draws a target on energy and chemical jobs in southeast Texas. Around 200,000 well-paying jobs here in Texas could be lost and the price of energy will go up. This is a lose-lose situation as our companies find themselves less able to compete in the global marketplace. Instead, Americans want members of Congress to focus on an energy policy that will produce more traditional energy sources here at home, while we develop the renewable energy sources of the future."
The chemistry industry holds many of today's 'green jobs,' making products used for energy efficiency and renewable energy that help save energy and reduce greenhouse gas emissions. We can help create the lower carbon economy of the future. To do so, Congress must enact policies that will enable us to compete in the global marketplace, invest in higher efficiency plants and equipment, and retain and grow our highly trained and productive workforce.
About LANXESS
LANXESS is a leader in specialty chemicals with 2008 sales of EUR 6.58 billion and around 14,800 employees in 21 countries. The company is represented at 44 production sites worldwide. The core business of LANXESS is the development, manufacture and sale of specialty chemicals, plastics, rubber and intermediates.
About American Chemistry Council
The American Chemistry Council (ACC) represents the leading companies engaged in the business of chemistry. ACC members apply the science of chemistry to make innovative products and services that make people's lives better, healthier and safer. ACC is committed to improved environmental, health and safety performance through Responsible Care®, common sense advocacy designed to address major public policy issues, and health and environmental research and product testing. The business of chemistry is a $689 billion enterprise and a key element of the nation's economy. It is one of the nation's largest exporters, accounting for ten cents out of every dollar in U.S. exports. Chemistry companies are among the largest investors in research and development. Safety and security have always been primary concerns of ACC members, and they have intensified their efforts, working closely with government agencies to improve security and to defend against any threat to the nation's critical infrastructure. http://www.americanchemistry.com
Contact: Michael Power (404) 242-5016
###