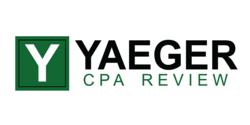 Frederick, Maryland (PRWEB) May 20, 2013
In an effort to provide the finest accounting education and career preparation for its students, the University of Illinois has chosen Yaeger CPA Review as the singular provider of CPA exam review materials for its CPA prep course. Starting in Fall 2013, students at University of Illinois will be able to enroll in a for-credit online course as students prepare to take the CPA exam and launch exciting careers in the financial and accounting fields.
What made Yaeger CPA Review the ultimate choice for the University of Illinois? Several primary factors came into play. Foremost, Yaeger CPA Review has established a long history of successfully helping CPA candidates prepare for the CPA exam, with an incredible track record of test performance and strong scores.
The University of Illinois has also been impressed with Yaeger CPA Review's instructional approach and its commitment to technological advancements, including an online student platform, digitally enhanced materials, and mobile study tools. Above all, Yaeger CPA Review and the University of Illinois share a dedication to CPA candidate success—a core tenant that underlies both of their educational approaches.
Dr. Phil Yaeger, founder of Yaeger CPA Review, had this to say about the partnership: "We're beyond excited to help the University of Illinois equip its accounting students and CPA candidates for their future! This is the sort of educational advancement that lets students know their instructors truly care about empowering them for both immediate and long-term growth."
Professor Jon Davis, Head of the Department of Accountancy at Illinois said, "We are thrilled to be working with Yaeger CPA Review and we are excited that our students will have the opportunity to benefit from the excellent program that Yaeger has put together."
Students who participate in the University of Illinois's CPA prep program can also expect to enjoy many of the powerful study tools and benefits Yaeger CPA Review provides, including exceptional community access, CRAM courses, audio and online video lectures, and much more.
-----
ABOUT UNIVERSITY OF ILLINOIS
The University of Illinois is a world leader in research, teaching, and public engagement. Distinguished by the breadth of their programs, broad academic excellence, and internationally renowned faculty, the University of Illinois serves the state, the nation, and the world by creating knowledge, preparing students for lives of impact, and addressing critical societal needs.
-----
ABOUT YAEGER CPA REVIEW
Having helped students pass the CPA exam for over 35 years, Yaeger CPA Review fully believes in its unique approach to the CPA exam—providing CPA review courses that actually teach students the concepts they'll use to flourish in their exciting new careers. Visit Yaeger at http://www.yaegercpareview.com.
-----
To get more information about Yaeger CPA Review or to request an interview, use their website or mailing address:
Yaeger CPA Review
500 Highland Street Suite D
Frederick, MD 21701