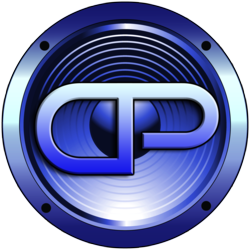 Los Angeles, California (PRWEB) April 02, 2013
Quickly emerging as the most trusted source in the competitive arena of online promotions, Los Angeles based Capacity Productions (http://www.capacityproductions.net) has announced a strategic partnership with VH1 Save The Music for a special series of musical charity/fundraising events in a multitude of genres to take place throughout the remainder of 2013.
Marking the launch of its expansion from social networking promotions into large scale viral happenings and alliances, the company recently held its first pilot event. Capacity's success with its foundational promotions business has been the driving force behind their ability to sell out clubs and make the videos viral. A video of the debut event can be viewed at http://www.youtube.com/watch?v=MquXkyBG0ys.
Founded by musicians and industry professionals with well over a decade of marketing and promotion experience, Capacity Productions and its online street teams currently work with thousands of clients on Facebook, Twitter, iTunes, Myspace, YouTube, Reverbnation, Ourstage, Purevolume, Soundcloud, IndieCharts, Last.FM, iSound, IMDB, Vimeo and all other areas of the internet and social networking sites.
The company has helped many clients into the Top Ten of their genre and areas of business by drawing more incoming friends, fans, likes, followers, traffic, plays and views to their profiles. Although Capacity Productions was founded for musicians, the company's expertise extends to clients who are models, magicians, authors and businesses of all kinds, including clubs, retail stores, restaurants, etc. to increase exposure, promotions, marketing, traffic and sales.
The VH1 Save The Music Foundation (http://www.vh1savethemusic.com) is a non-profit organization dedicated to restoring instrumental music education in American public schools, and raising awareness about the importance of music as part of each child's complete education. Since 1997, the Foundation has provided $49.5 million worth of new musical instruments to more than 1,850 public schools in more than 128 school districts around the country, impacting the lives of more than 2.1 million public school students.
More information or an interview with Rob Mulligan, CEO Capacity Productions, can be found at http://www.capacityproductions.net/ or email Sales(at)CapacityProductions(dot)net