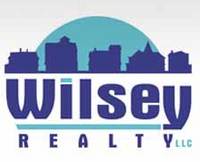 The Cape May area has been one of the region's most beloved seaside resorts since the 19th century—the city of Cape May, in fact, has been dubbed "the Nation's Oldest Seashore Resort."
Cape May, NJ (PRWEB) February 22, 2011
Vacationers planning on spending the summer in Cape May have no time to lose in their search for Cape May, NJ, vacation rentals. With summer no more than a few months ahead, leading local brokerage Wilsey Realty advices would-be visitors to the area to find and book their preferred rental as early as possible.
"Cape May is a very popular summer destination and this makes Cape May, NJ rentals very much in-demand throughout the season," says Broker/Owner Gail Wilsey Morrison. "If you want to get the best possible deals and have the widest range of choices, start your search early and don't postpone booking."
The Cape May area has been one of the region's most beloved seaside resorts since the 19th century—the city of Cape May, in fact, has been dubbed "the Nation's Oldest Seashore Resort." Visitors from New York, Philadelphia, other parts of New Jersey, and numerous other areas have been regularly flocking to its beaches and boardwalks for generations.
"There's no better place to spend the summer months than the Cape May Peninsula," says Morrison. "Not only are the beaches here some of the best you'll find anywhere in the country, there's also a thriving cultural scene, a wealth of historic sites to visit, plenty of shopping and dining options, and numerous fun events."
A Cape May native, Morrison has been specializing in Cape May homes for sale and Cape May summer rentals for more than a decade. She founded Wilsey Realty in 2005 and the firm's office has the distinction of having won the Renovation Award from the Historic Preservation Commission.
To search for rentals in Cape May now and to learn more about the different communities in the area, visit the firm's website at http://www.WilseyRealty.com or contact Gail Wilsey Morrison and her team directly.
# # #