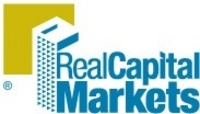 Our company has actively worked with our client base to understand their most important needs. They wanted a simple, efficient, and easy to use application; and that is what we have delivered
CARLSBAD, Calif. (PRWEB) May 14, 2008
"Our company has actively worked with our client base to understand their most important needs. They wanted a simple, efficient, and easy to use application; and that is what we have delivered," said Tina Lichens, Managing Director of Operations at Real Capital Markets. "We have built a platform that is intuitive with a user interface based on the latest Web 2.0 technology."
Some of the new enhancements include but are not limited to:
Intuitive user interface based on the latest Web 2.0 technology Improved search capabilities including "last viewed" and easy to read document descriptions Faster document downloads Drag & drop functionality for re-ordering, copying, moving, and deleting files/folders Right-click interface and inline editing folders and files Quick document preview Multiple document alerts – users can now send a Document Alert for several documents at once These enhancements will help clients more efficiently manage business-critical and secure investment information. The result is smoother transactions and shorter timeframes.
About Real Capital Markets
Realcapitalmarkets.com LLC is the leading confidential web marketing, qualified database research, and virtual deal room provider for the larger and more complex property transactions around the globe. RCM1's primary business is focused on helping customers in the following specialties:
Real Estate Investment Banking Investment Sale Brokerage Capital Markets (Debt, Equity & Note Sales) Due Diligence & Service Providers TIC War-Rooms for Approvals Mergers & Acquisitions Alternative Investments Real Capital Markets serves as the Internet's only broker-neutral host in providing principals, exclusive listing brokers, mortgage bankers and equity sources the most productive and cost effective way to acquire, dispose, finance and capitalize real estate via the internet.
RCM1 was recognized as the industry leader in market share for institutional commercial real estate transactions in 2007, according to New York-based research firm Real Capital Analytics. According to Real Capital Analytics, RCM1 was involved with over a quarter of all real estate transactions in excess of $10 million.