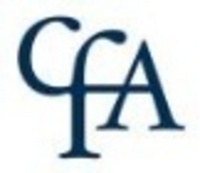 CFA is positioned to take a proactive approach in filling this void.
RYE, N.Y. (PRWEB) January 30, 2008
"2007 was a year of challenges, and many lenders have either closed up shop, or simply cannot close the types of deals that currently exist in the market," said Richard Steinberg, Chairman of CFA. "CFA is positioned to take a proactive approach in filling this void."
Combining years of real estate finance experience and the utilization of state of the art technology, CFA's management has established a unique process that is seamless and cohesive. Often CFA's streamlined process has also allowed clients to close on multimillion dollar deals within days rather than weeks or even months. CFA has the autonomy and flexibility to work with the needs of their clients, and the ability to structure deals that others can't.
General parameters for our mezzanine loan product include:
-- Multifamily, retail, industrial, office
-- Loans from $2MM - $50MM
-- Class A and institutional quality Class B product
-- Minimum 1.0x DSCR current pay
-- Flexible prepay
-- Terms of up to 10 years
-- IRR of 12% - 15%
As a company that has proven itself with a multitude of successful deals, CFA has built a strong reputation for managing complex financial transactions, acquisitions, and recapitalizations with its innovative bridge, permanent and mezzanine programs. CFA has successfully funded projects such as multifamily developments, hotels, office buildings, medical facilities, and retail space.