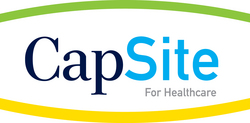 "Interestingly, we found that the most important reason driving Ambulatory EHR purchases was the goal of physicians making their practice more efficient and not the ARRA / HITECH Act Stimulus funding."
Burlington, VT (PRWEB) September 22, 2010
CapSite™ announces the release of the 2010 U.S. Ambulatory EHR and Practice Management Study, a strategic analysis of the U.S. Electronic Health Record market in response to the Health Information Technology for Economic and Clinical Health (HITECH) component of the American Recovery and Reinvestment (ARRA) Act.
The study represents unique Voice of Customer (VOC) insight from more than 2,000 groups across the U.S. The study includes trending analysis based on CapSite's original Ambulatory EHR Study published in February of 2010, as well as new insight into Vendor Mind Share and the Practice Management market.
"As a follow up to our original study of 1,000 groups which we conducted at the end of 2009, this new and expanded study represents an even larger sampling. We see an Ambulatory EHR market that continues to accelerate, and is on pace to more than double the purchasing activity from 2009. Based on the findings from the study, we project a market opportunity in excess of $3 billion for Ambulatory EHR and Practice Management solutions over the next 24 months," says CapSite's Director of Research Brendan FitzGerald.
"Interestingly, we found that the most important reason driving Ambulatory EHR purchases was the goal of physicians making their practice more efficient and not the ARRA / HITECH Act Stimulus funding," FitzGerald continues.
Vendor Market Penetration / Share and Vendor Mind Share coverage includes: AdvancedMD, Allscripts (MDRX), athenahealth (ATHN), Cerner (CERN), eClinicalWorks, e-MDs, Epic, GE (GE), Greenway Medical, McKesson (MCK), Meditech, NextGen (QSII), Sage, and Siemens (SI).
About CapSite™
CapSite™ is a healthcare technology research and advisory firm. Our mission is to help our healthcare vendor and provider clients make more informed strategic decisions.
The CapSite™ database is the trusted, easy-to-use online resource, providing critical knowledge and evidence-based information on healthcare technology purchases. CapSite™ provides detailed transparency on healthcare technology pricing, packaging and positioning.
When it comes to healthcare technology research, it helps to see all the details. Those details are now available with CapSite™.
To obtain a complimentary copy of the report Table of Contents, visit CapSite.com.
###