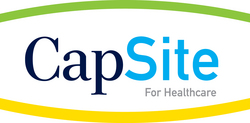 Burlington, VT (PRWEB) October 29, 2010
CapSite™ announces the release of the 2010 U.S. Health Information Management (HIM) Study, a strategic analysis of the U.S. HIM market in response to the Health Information Technology for Economic and Clinical Health (HITECH) component of the American Recovery and Reinvestment Act (ARRA).
The study represents unique Voice of Customer (VOC) insight from more than 500 U.S. hospitals across a series of HIM areas including:

Recovery Audit Contractor (RAC)
Document Management
Coding
Record Management
Compliance
Computer-assisted Coding (CAC)
"The objective of our HIM study was to provide a strategic assessment of the HIM market to better understand the business challenges and competitive landscape in terms of vendor market penetration, as well as which HIM vendors are currently top of mind with prospective buyers," says CapSite Director of Research Michael Lee. "Additionally, we wanted to assess the historical and projected purchasing activity within the HIM market.
"Our findings indicate that regulatory requirements and compliance represent the greatest HIM business challenges that U.S. hospitals are dealing with today. As evidence of this focus and business challenge, we found that 50% of U.S. hospitals have recently invested in RAC solutions to assist in their preparation for RAC audits." Lee continues.
Vendor Market Penetration / Share and Vendor Mind Share coverage includes:
3M (MMM), Advisory Board Co. (ABCO), Cerner (CERN), CPSI (CPSI), Cobius, Compliance 360°, Dolbey, Epic, Healthland, HealthPort, HMS, Hyland, Ingenix (A-Life Medical and Lynx Medical Systems), McKesson (MCK), MedAssets (MDAS), MediRegs, Meditech, MIDAS+, Nuance (NUAN), QuadraMed, Siemens (SI), Streamline Health (STRM) and TruCode.
About CapSite™
CapSite™ is a healthcare technology research and advisory firm. Our mission is to help our healthcare vendor and provider clients make more informed strategic decisions.
The CapSite™ database is the trusted, easy-to-use online resource, providing critical knowledge and evidence-based information on healthcare technology purchases. CapSite™ provides detailed transparency on healthcare technology pricing, packaging and positioning.
When it comes to healthcare technology research, it helps to see all the details. Those details are now available with CapSite™.
To obtain a complimentary copy of the report Table of Contents, visit CapSite.com
# # #