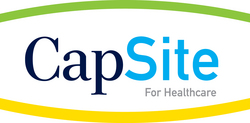 Burlington, VT (PRWEB) November 11, 2010
CapSite™ announces the release of the 2010 U.S. Vendor Neutral Archive (VNA) Study, a strategic analysis of the current and projected U.S. VNA market.
The study represents unique Voice of Customer (VOC) insight from 250 U.S. hospitals across a variety of topics including:

Timeframe for new VNA purchase
How study participants view their next PACS solution
Growing demand for medical images across the enterprise
Expected medical image data growth
"Our objective with the study was to provide a strategic assessment of the current VNA market and to further evaluate where the market is heading," says CapSite Research Director Brendan FitzGerald. "There is clearly an element of confusion regarding how the market defines a VNA, and we were specifically looking to better understand providers' viewpoint and perceptions in this space."
"When we assessed the top reasons providers are considering a VNA purchase, the most important factor our participants cited was rationalizing an enterprise storage strategy." FitzGerald continues. "This speaks to the concept that organizations are thinking about archive and storage more strategically than ever before, and being proactive about storage needs, rather than reactive."
Vendor Market Penetration / Share and Vendor Mind Share coverage includes:
Acuo Technologies, Agfa Healthcare (AGFB), Carestream Health, DeJarnette, EMC (EMC), Fujifilm, GE (GE), HP (HPQ), IBM (IBM), Insite One, Iron Mountain (IRM), LAITEK, McKesson (MCK), Merge Healthcare (MRGE), NovaRad, Philips (PHG), Sectra, and Teramedica.
About CapSite™
CapSite™ is a healthcare technology research and advisory firm. Our mission is to help our healthcare vendor and provider clients make more informed strategic decisions.
The CapSite™ database is the trusted, easy-to-use online resource, providing critical knowledge and evidence-based information on healthcare technology purchases. CapSite™ provides detailed transparency on healthcare technology pricing, packaging and positioning.
When it comes to healthcare technology research, it helps to see all the details. Those details are now available with CapSite™.
To obtain a complimentary copy of the report Table of Contents, visit CapSite
# # #