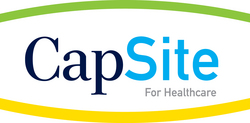 Burlington, VT (PRWEB) November 16, 2010
CapSite announced today that the company will be presenting at the 22nd Annual Piper Jaffray Health Care Conference. The Conference is scheduled to take place November 30 – December 1 in New York City.
About Piper Jaffray
Piper Jaffray Companies is a leading, international investment bank and institutional securities firm, serving the needs of corporations, private equity groups, public entities, nonprofit clients and institutional investors. Founded in 1895, Piper Jaffray provides a broad set of products and services, including equity and debt capital markets products; public finance services; financial advisory services; equity and fixed-income institutional brokerage; equity research and fixed income analytics; and asset management services. Piper Jaffray headquarters are located in Minneapolis, Minnesota, with offices across the U.S. and in London and Hong Kong. Piper Jaffray & Co. is the firm's principal operating subsidiary. (http://www.piperjaffray.com)
About CapSite™
CapSite™ is a healthcare technology research and advisory firm. Our mission is to help our healthcare vendor and provider clients make more informed strategic decisions that will enable them to accelerate the growth of their business.
The CapSite™ database is the trusted, easy-to-use online resource providing critical knowledge and evidence-based information on healthcare technology purchases. CapSite™ provides detailed transparency on healthcare technology pricing, packaging and positioning.
When it comes to healthcare technology research, it helps to see all the details. Those details are now available with CapSite™.
For more information about CapSite call, 802.383.0675 or visit CapSite.com
###