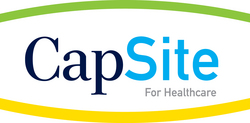 "Our analysis indicates the U.S. Hospital Market for Claims Management / EDI represents $950 million in new and replacement business with $150 million in spending projected over the next 18 to 24 months."
Williston, VT (PRWEB) June 21, 2010
CapSite™ Consulting, a healthcare technology research and advisory firm, announces the release of the 2010 U.S. Revenue Cycle Management (RCM) Study. The study represents a strategic analysis of the U.S. Hospital market for revenue cycle solutions with a specific focus on the EDI and Claims Management market.
The study, based on insight from more than 400 U.S. hospitals, provides a unique assessment of the RCM market including:

Vendor market share / penetration
Industry outlook on direct submissions to payers
Market opportunity / spending forecast
Industry readiness for the new HIPAA 5010 format
"Given the industry's focus on Meaningful Use of Electronic Health Records (EHR) as part of the HITECH Act, as well as the recently passed Healthcare Reform legislation, our goal was to assess the current state of the RCM market to evaluate industry progress and opportunities in light of the focus on clinical adoption," says CapSite Consulting Research Director Brendan FitzGerald. "Our analysis indicates the U.S. Hospital Market for Claims Management / EDI represents $950 million in new and replacement business with $150 million in spending projected over the next 18 to 24 months."
The study also provides Voice of Customer (VOC) insight on the most valuable product attributes, product areas needing improvement as well as the primary drivers behind replacement of RCM solutions.
The study includes coverage on the following RCM solution providers: Emdeon, Ingenix / CareMedic, McKesson, MedAssets, RelayHealth, Siemens / HDX and SSI Group.
About CapSite™
CapSite™ Consulting is a healthcare technology research and advisory firm. Our mission is to help our healthcare vendor and provider clients make more informed strategic decisions that will enable them to accelerate the growth of their business.
The CapSite™ database is the trusted, easy-to-use online resource providing critical knowledge and evidence-based information on healthcare technology purchases. CapSite™ provides detailed transparency on healthcare technology pricing, packaging and positioning.
When it comes to healthcare technology research, it helps to see all the details. Those details are now available with CapSite™.
To request a free copy of the Table of Contents, email us
Contact:
802.383.0675
http://www.capsite.com
###