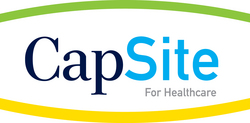 Burlington, VT (PRWEB) November 2, 2010
CapSite™ announces the release of the 2010 U.S. Revenue Cycle Management (RCM) Study, a strategic analysis of the U.S. RCM market. The study findings were recently presented at the William Blair & Company RCM Summit in New York.
The study represents unique Voice of Customer (VOC) insight on provider RCM challenges. The study also assesses historical and planned RCM purchases across a series of RCM areas including:

Eligibility Verification
Patient Propensity to Pay
Point of Service (POS) Collection
Denial Management
Clinical Documentation
Revenue / Charge Capture
Remittance Management
Patient Identify Verification
Contract Management
"Healthcare providers are facing a series of challenges as a result of the passage of the 2010 Affordable Care Act (Healthcare Reform) The emergence of new reimbursement mechanisms in the form of Accountable Care Organization (ACO) models as well as approaching deadlines for converting to ICD-10 and HIPAA 5010 also contribute to pose challenges for healthcare providers. These market developments and regulatory requirements will impact provider reimbursement levels, margins and RCM processes. The objective of our study was to assess how these macro drivers as well as the current industry focus on achieving Meaningful Use of EHR's is impacting providers' current views and plans for RCM solutions." says CapSite Director of Research Brendan FitzGerald.
"The RCM market has evolved to include a large number of RCM solution providers that are offering complimentary products that in many cases are bolted-on to the hospitals core patient accounting system. We were interested in assessing how this RCM market dynamic is impacting provider views towards these bolt-on solutions as well as the core patient accounting systems. Interestingly, we found the greatest levels of RCM purchases in Eligibility Verification and Clinical Documentation solutions while 21% of hospitals plan to begin replacing their core patient accounting system within the next two years." FitzGerald continues.
About CapSite™
CapSite™ is a healthcare technology research and advisory firm. Our mission is to help our healthcare vendor and provider clients make more informed strategic decisions.
The CapSite™ database is the trusted, easy-to-use online resource, providing critical knowledge and evidence-based information on healthcare technology purchases. CapSite™ provides detailed transparency on healthcare technology pricing, packaging and positioning.
When it comes to healthcare technology research, it helps to see all the details. Those details are now available with CapSite™.
To obtain a complimentary copy of the report Table of Contents, visit CapSite.com
# # #