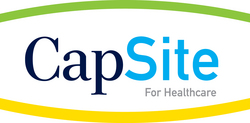 "I found immediate benefit from this resource. It has provided information about products, cost and contract language that has aided in product selection and contracting. Well worth the investment!"
Williston, VT (PRWEB) July 19, 2010
CapSite™ announced today that Saint Luke's Health System, a 1,200 bed health system representing 11 hospitals across Missouri and Kansas has subscribed to the CapSite service to improve their capital expenditure process.
"I found immediate benefit from this resource. It has provided information about products, cost and contract language that has aided in product selection and contracting. Well worth the investment!" Deborah Gash, VP & CIO Saint Luke's Health System.
CapSite, the online subscription-based service provides healthcare organizations like Saint Luke's extraordinarily detailed transparency on healthcare technology pricing and packaging. CapSite is designed to assist providers with making capital expenditures in healthcare technology at the planning, budgeting and negotiating phases of the process.
CapSite covers more than a hundred different healthcare technology categories across Imaging Equipment, Medical Devices and Healthcare IT (HIT). The HIT categories include coverage of Electronic Health Record (EHR) and Health Information Exchange (HIE) solutions which are of significant interest in light of the HITECH Act of the American Recovery and Reinvestment Act of 2009 (ARRA).
Saint Luke's Health System received Hospitals and Health Networks 2009 Most Wired Award. "Saint Luke's is a prominent leader in the healthcare community, particularly with the adoption of healthcare technology, and we are very pleased to have an opportunity to partner with them." says Shaun West, Provider Solutions at CapSite.
About Saint Luke's Health System:
Saint Luke's Health System consists of 11 area hospitals and several primary and specialty care practices, and provides a range of inpatient, outpatient, and home care services. Founded as a faith-based, not-for-profit organization, our mission includes a commitment to the highest levels of excellence in health care and the advancement of medical research and education. The health system is an aligned organization in which the physicians and hospitals assume responsibility for enhancing the physical, mental, and spiritual health of people in the metropolitan Kansas City area and the surrounding region.
About CapSite™
CapSite™ is a healthcare technology research and advisory firm. Our mission is to help our healthcare vendor and provider clients make more informed strategic decisions that will enable them to accelerate the growth of their business.
The CapSite™ database is the trusted, easy-to-use online resource providing critical knowledge and evidence-based information on healthcare technology purchases. CapSite™ provides detailed transparency on healthcare technology pricing, packaging and positioning.
When it comes to healthcare technology research, it helps to see all the details. Those details are now available with CapSite™.
For more information about CapSite or to schedule a live demo, please visit CapSite.com
###