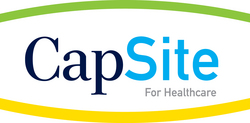 Burlington, VT (PRWEB) September 8, 2010
CapSite announced today that the Company will be presenting at the upcoming William Blair & Company 2010 Revenue Cycle Management Summit. The Summit is scheduled to take place on Monday, October 4th at the InterContinental Barclay New York.
About William Blair & Company
William Blair & Company, L.L.C. is a global investment firm offering investment banking, asset management, equity research, institutional and private brokerage, and private capital to individual, institutional, and issuing clients. Since 1935, we have been committed to helping clients achieve their financial objectives. As an independent, employee-owned firm, our philosophy is to serve our clients' interests first and foremost. We place a high value on the enduring nature of our client relationships, the quality of our products and services, and the continuity and integrity of our people. William Blair & Company is based in Chicago, with office locations including Boston, London, New York, San Francisco, Shanghai, Tokyo, and Zurich. For more information, please visit http://www.williamblair.com.
For more information about the William Blair 2010 Revenue Cycle Management Summit, visit http://www.williamblair.com/Pages/eqresearch_hcit_hm.asp.
About CapSite™
CapSite™ is a healthcare technology research and advisory firm. Our mission is to help our healthcare vendor and provider clients make more informed strategic decisions that will enable them to accelerate the growth of their business.
The CapSite™ database is the trusted, easy-to-use online resource providing critical knowledge and evidence-based information on healthcare technology purchases. CapSite™ provides detailed transparency on healthcare technology pricing, packaging and positioning.
When it comes to healthcare technology research, it helps to see all the details. Those details are now available with CapSite™.
For more information about CapSite call, 802.383.0675 or visit CapSite at http://www.capsite.com
###