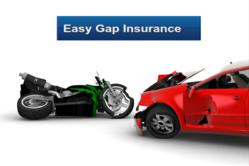 New car buying guide could save UK consumers thousands of pounds
Wirral, UK (PRWEB UK) 8 August 2012
Specialist Insurance provider EasyGap has launched a new guide for UK consumers, which they believe could save thousands of pounds on a new car purchase. The leading Gap Insurance supplier has provided some money saving tips for perspective car buyers in the coming months, as a spokesperson for the brand explained.
"Recent reports in the motor trade press* have suggested that the strong value of the pound may see manufacturers flooding the UK with new vehicles in the final quarter of 2012. This could suggest that motor dealers may be under pressure to sell many more motor vehicles than they have budgeted for.
This means there could be a great opportunity to drive a hard bargain on a new car purchase in the coming months.
We have provided EasyGap customers with a guide to how we think they can get the very best value for money on a new car purchase. There is little doubt that if you do your homework even those who thought they could only buy a used car may actually have a budget for a new one.
First rule is do your homework, and break down the purchase into individual segments. If you get the best value for each, then you will get the best deal overall. Do not fall into the trap of providing a budget outright to the salesmen, as they will simply match you to a deal that maximizes their profit margin.
If you know your target purchase price, the value of your part exchange, and have budgeted for vehicle finance, motor insurance and Gap Insurance, then you can put all the pieces together to get the very best deal possible.
Following these simple steps can save you thousands of pounds on a single car purchase."
The EasyGap brand has been saving UK consumers on their gap protection for a number of years, and the company believes its new guide can save consumers even more in the future.
*note to editors, information taken from a report in AM Online