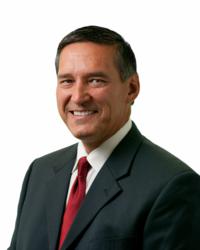 Seat belts and other safety devices were not designed with the female body in mind.
Orem, UT (PRWEB) April 27, 2012
According to Utah chiropractor Dan LaFontaine, a recent study by the American Journal of Public Health found that women are at a much higher risk of serious injury when in an automobile accident than men. The study found that females wearing seat belts are 47 percent more likely to suffer an injury over males.
"Seat belts and other safety devices were not designed with the female body in mind," the Car Crash Pain doctor explained. "Women's generally smaller stature and their posture while driving are among the chief reasons they are more likely to experience chest, spine and lower body injuries."
The study concluded that women tend to sit closer to the steering wheel and with straighter posture than men, causing more severe injuries in an automobile accident. In addition, female drivers are three times more likely to have whiplash injuries.
When an accident occurs, there is often damage to soft tissues, bones and other parts of the body. Women are more likely to experience whiplash injuries than men because they have smaller neck bones and their neck muscles are generally not as strong, said LaFontaine, of Utah-based Car Crash Pain.
"For immediate health concerns after a car accident you should visit the emergency room," he said. "What most individuals neglect to think about is their long-term recovery. Untreated neck or back injuries are more likely to develop into arthritis, chronic headaches and disc disease. By getting proper treatment individuals have a 93 percent chance of returning to normal physical activity, avoiding long-term pain and physical disabilities."
LaFontaine said whiplash injuries are among the most common in car crash victims because unlike bone injuries, they can't be detected using X-rays. Soft tissue injuries include muscles, tendons and ligaments, and generally come in the form of tears, strains, sprains and general pain.
"Even a small fender bender can cause whiplash injuries," LaFontaine said.
On a positive note, research showed that women are more likely than men to seek medical care when experiencing pain. But women often let pain build up before they find a doctor.
"They take it in a lot more and for longer periods of time," said Dr. Irene Wu, assistant clinical professor of anesthesiology at the Ronald Reagan UCLA Medical Center.
Gender aside, automobile accidents may cause great pain and serious problems for everyone involved. Individuals are generally not prepared to face the costs on a financial level, but also on physical and emotional levels as well, LaFontaine said.
About Car Crash Pain
Car Crash Pain helps accident victims through the recovery process by providing health, legal, auto and insurance information in one convenient location. Becoming a member of the network is free and offers a host of complimentary benefits including access to car rentals, paperwork assistance and a step-by-step car crash checklist. Car Crash Pain directs individuals to the most experienced professionals to solve all of their accident needs. Visit http://carcrashpain.com/ for more information.