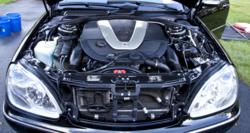 The pairing of professional level services with affordable pricing makes A&D Car Care an absolute steal!
Albany, NY (PRWEB) December 24, 2012
ProfessionalDetailing.com has announced their first approved pro detailer in the Albany, NY area. This recognition is awarded by an industry expert who has worked with many top automotive detailing professionals from around the world. A number of factors go into selecting a business as an approved detailer. A few of those factors are a commitment to using industry proven processes and techniques along with the use of high quality products and tools. The business must also demonstrate an exceptional level of professionalism and customer service. A&D Car Care is the first of what will be many professional detailing businesses to be recognized in this fashion.
A&D Car Care is a mobile car detailing business that services the upstate New York area. A professional detailers job is to clean, restore and protect every surface on a vehicle. For a detailer to offer their clients the best possible service at the best prices, it is important that they stay up to date on new car care products, utilize the latest tools available, and keep refining their process and techniques. A&D Car Care does just that, which allows them to deliver exceptional results on every detailing service they offer.
A&D Car Care offers complete in and out detailing packages starting at $149.99. When talking about higher quality detail work, this is a bargain price! A&D Car Care has waxes in their collection of products that cost over $200 per jar. The difference these higher quality products make will be appreciated by true car enthusiasts and by those who take joy in the finer things of life. In car detailing, paying attention to the smallest details is what makes one job stand out from the next. Going the extra mile on the little things creates more contrast, allowing the beauty of your vehicle really come to life. A&D Car Care goes above and beyond to ensure that every customer that they work for is truly impressed with the work performed. For more information, read the review of A&D Car Care that was written by ProfessionalDetailing.com.
ProfessionalDetailing.com is a site dedicated to sharing news and information in the car care industry. There are two main components to their website. The first is a news area with how-to articles, product reviews, tutorials about detailing along with information about starting and growing a detailing business. The second part of the site is an online store where you can buy car care products that are approved by the industries top professionals. You can stop spending your time researching what products to buy. All of the products listed on ProfessionalDetailing.com have been tested and used by professional detailers around the world. Every product has a step by step how-to guide and video tutorials are soon to come. There is also an auto detailing newsletter that caters its' news to each person's interests. Find ProDetailing.com on YouTube, Twitter, Facebook, and Google+ for up to date information.