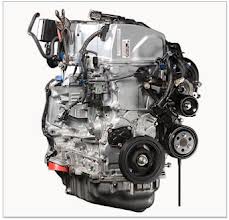 The inventory now lowered in price can be searched instantly on the company website.
Rockford, IL (PRWEB) May 22, 2013
Engine replacements are one of the most costly experiences that a vehicle owner can go through. The types of replacements that are available can often dictate the pricing that is charged to owners of vehicles. New lowered pricing is now part of the carenginesforsale.com company inventory to help produce more affordable car engine replacement options. These reduced prices are now offered to help preowned vehicle owners and project car builders locate a domestic engine for less than dealership pricing. The inventory now lowered in price can be searched instantly on the company website.
Most buyers of replacement motors can find three common types available for sale by retailers and dealers in North America. The new, preowned and rebuilt types that are most common can often vary in total price. Many automotive dealerships supply new engines although the pricing is typically at the suggested retail list price.
The preowned engines that can be found often have higher than average mileage and can be risky for some buyers. The rebuilt motors that are now offered by the Car Engines for Sale Co. provide refurbished editions that function like new units for close to used engine prices.
The decrease in sale price offered by this company has not affected the warranty policies that are in place. The lowered pricing has helped this company to extend the types of parts warranties available. A new three-year policy has been introduced for the complete company inventory. All buyers purchasing through the company ordering system receive the new policy protection without a price increase.
The CarEnginesforSale.com company provides this coverage as one incentive type to help provide better and longer lasting engine installations. Warranty information, if requested, can be obtained when price quotes are distributed.
Recent upgrades to the way that shipments are processed has helped this company to update its policies for customer shipments. All orders that are processed through the ordering system receive same day processing and shipping. This is now designed to eliminate many of the manual processing delays that can be common with sales from auction websites.
These new policies have now resulted in more accurate installation schedule time frames for mechanics and owners of vehicles. Each customer motor that is now shipped in rebuilt condition receives these upgraded company policies for immediate benefits.
About CarEnginesforSale.com
The CarEnginesforSale.com company has expanded its online inventory of refurbished engines this year. This company provides one of the biggest inventories that are now published online from a secondary engine company. The warranty policies that are in place at this company are designed for all customers to benefit for a period of up to 36 months. The increases to the Ford, Chevy, Dodge, Chrysler, Honda and Toyota inventories this year have created better stock that can be reviewed by buyers before purchase. Changes to the company shipment policies and additional measures have been taken this year to improve the customer relations with each engine buyer.