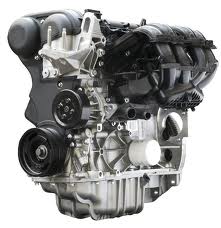 One way that the Used Engines Sale Co. is providing alternative options is by stocking multiple makes and models of preowned motors.
Seattle, Washington (PRWEB) February 05, 2013
Price is one factor that is considered when consumers plan to purchase a used automobile. The mileage that is on the engine block is usually the deciding factor when a purchase decision is made. The UsedEnginesSale.com company is a car engine replacement company now selling its lineup of preowned motors online to the public. Owners of high mileage vehicles are expected to benefit from this new change. The company inventory can be searched by visiting http://usedenginessale.com online.
The U.S. automotive market is a mixture of several types of vehicles. Due to the competition between manufacturers, different engine types are developed and used to offer consumers more choices in horsepower and pulling capacity for larger vehicles.
The replacement engines industry can vary in terms of quality and inventory levels from retailer to retailer. Some companies specialize in one or two brands and not every company supports diesel variants. One way that the Used Engines Sale Co. is providing alternative options is by stocking multiple makes and models of preowned motors.
This mixture in inventory now makes it possible for motor buyers to locate standard I4 motors for passenger cars and sedans. The pickup truck inventory that is offered includes some of the classic and current editions from Ford, Chevrolet, GMC and Dodge. To support the larger truck and van series, this company is now providing direct access to its diesel engine brands. This preowned engine variety is now available for browsing and purchase online or offline. This company has hired an expert support staff to provide immediate customer assistance.
The new changes reported by this company are in response to the growth that has taken place over the past few months. The sales of units in single or multiple quantities to junkyards, salvage yards, mechanics and warranty companies has helped this company to expand its consumer division.
A no cost shipping incentive was announced for B2B clients in the fall of last year. This successful program is now available to consumers to allow all buyers to benefit. The news report for the B2B announcement can be located online at http://www.fox8live.com/story/19316799/pontiac-engines-for-sale-shipped-free-to-us-buyers-at-usedenginessalecom.
The company support line at 1-866-320-1065 can be used by all customers before purchase is completed. This line supports price quotes, OEM questions and warranty explanations to help all buyers become informed when price checking or researching different motors for sale.
About Used Engines Sale Co.
The Used Engines Sale Co. developed its growth patterns by selling high quality motors for low prices to the trade industry. The success of this strategy has helped this company branch out into other areas of the auto world. The new consumer sales program now in place is one example of the measures taken by this company over a period of 24 months. The inclusion of a non-traditional warranty is one incentive found through this company that is usually absent in the industry. The Used Engines Sale Co. backs all sales with its extension of warranty protection to ensure all buyers receive a tested and trusted preowned engine.